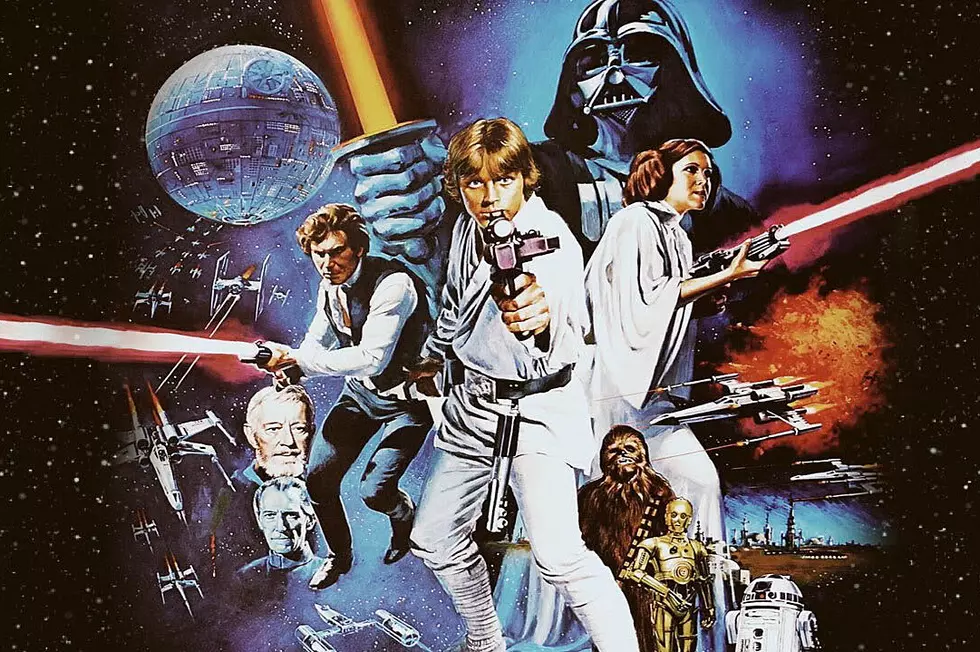 Experience Star Wars On Big Outdoor Movie Screen In Rockford
Lucasfilm
On a big outdoor movie screen in Rockford, experience Star Wars.
Love For Star Wars
If I had to pick my favorite movie of all time, it has to be the Star Wars series. Especially, the original trilogy. I believe it earned that title because I loved it as a kid and still dig it all these years later as an adult.
I have seen all the movies so many times that I can not even count. I watched them in the theater, at the drive-in, on TV, by VHS tape, DVD, Blu-Ray, and if I remember correctly one of my friends had it on Laserdisc.
Growing up I owned the toys, posters, sheets, curtains, books, shirts, trading cards, and just about anything else they put the logo on. I was obsessed.
Young Fans Missed Out
No matter the format, you can never go wrong watching Star Wars. I do feel bad for young fans because they never got to witness it in a theater or even better at the drive-in. There is no better way to experience it than on the big screen including outdoors.
Here Is Their Chance
The outdoor movie theater made a huge comeback in 2020. It has given families the opportunity to enjoy this old-school fun together. Even though we have a few official drive-ins not far from Rockford, sometimes when you have young ones it is nice to stay local.
Pop-up outside films have been successful in our community. The Rockford Park District hosted a popular one in town at Lockwood Park called Flix on the Farm. Their next event will feature Star Wars on the big screen. What a great chance for local fans.
Check out the original trailer.
Video: STAR WARS Original Trailer (Restored) - 1976
Details
According to rockfordparkdistrict.org,
"Join us at Lockwood Park for a drive-in MOOvie! Watch a family-friendly movie up on the big screen from the comfort and safety of your car."
Sound comes through your car radio.
The parking lot opens an hour before.
First come, first serve so get there early to pick a good spot.
Children's Animal Barn is open before the movie begins.
Tickets must be purchased in advance ($12 per vehicle), HERE.
Concessions and restrooms available.
For more info, HERE.
This sounds like a great time. I recommend getting your tickets now because they will sell out.
CHECK IT OUT: The Best Movie Character Names of the 1980s
Video: Info About Hot Wheels Exhibit at the Discovery Center