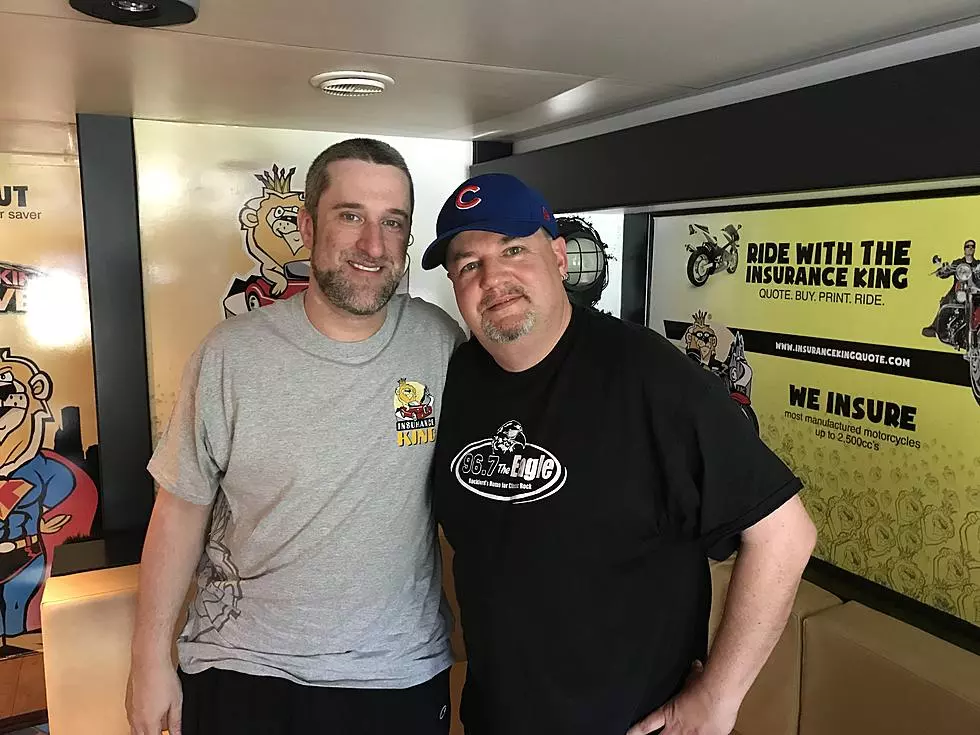 Dustin Diamond Enjoyed Spending Time In Rockford
Double T & Dustin Diamond
While spending time in Rockford. Dustin Diamond enjoyed himself.
It started out as a regular old Monday. I was catching up with work and figuring out the rest of my week. I did a few errands including grocery shopping. I had not been on social media for a few hours. Then in the early afternoon, the text messages started coming in from some of my friends. They were simple notes, "RIP Screech."
Actor, Dustin Diamond, who starred in the television series, "Saved By The Bell" as "Screech" has died. It was recently announced that he had cancer. For details about his passing, HERE.
You might not have known this, but Diamond had a connection with Rockford. A couple of years ago, Dan Block, the owner of Insurance King hired him to be in some of his television commercials. They were actually pretty entertaining. If you never got a chance to check them out, here are a couple for you to see.
Video: Insurance King commercial Dustin Diamond Grocery Store
Video: Mandatory Car Insurance explained by Dustin Diamond and Insurance King
To view more, check out the Insurance King YouTube channel.
Dustin enjoyed his time in Rockford. He liked meeting fans and visiting the different sights. A couple of years ago, I saw a bunch of selfies with him in Rockford on social media. After a few calls, I was able to track him down for an interview. If you are a fan, I suggest checking it out. I think you will enjoy it.
Video: Getting to know Actor Dustin Diamond, "Screech" from "Saved By The Bell"
I know he had some issues in the past but I thought he was a really nice guy. I had a great time chatting with him.
RIP Dustin Diamond. Thank you for all the laughs.
---
Video: Comedian Howie Mandel Orders Pizza For 4000 Fans During Rockford Show
LOOK: TV Locations in Every State