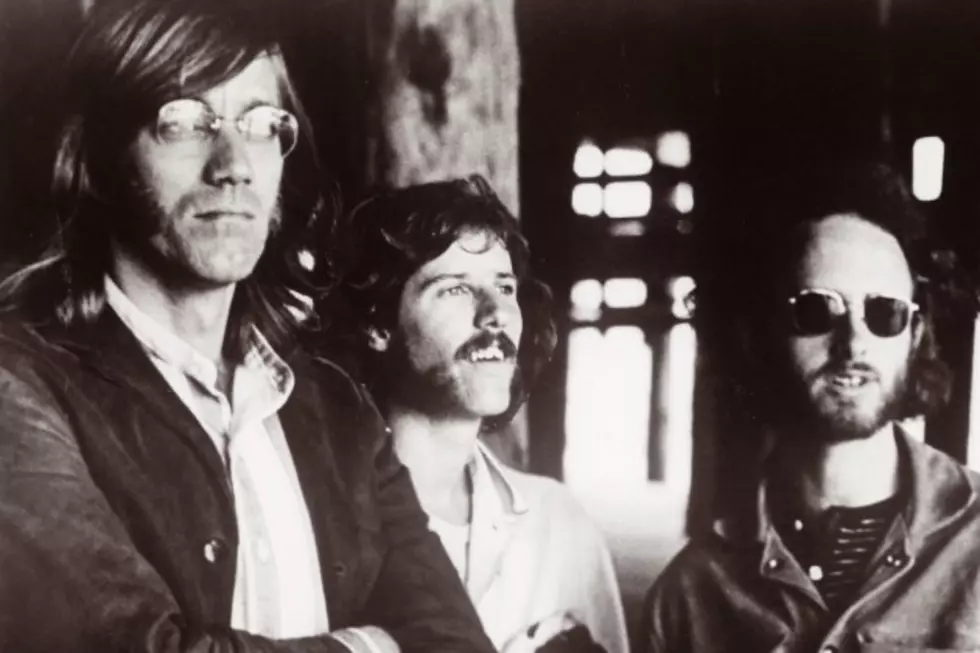 Doors' First Two Post-Jim Morrison Albums to Be Reissued
Elektra
Long out-of-print, the first two albums released by the Doors after Jim Morrison died are set for expanded reissue later this year. Other Voices and Full Circle -- originally released in 1971 and 1972 and featuring the surviving trio of John Densmore, Robby Krieger and Ray Manzarek -- will be available as a two-disc set on Sept. 4. They will also be released as individual vinyl records.
Sessions for Other Voices began in June 1971, just a few weeks before Morrison's death on June 3. The remaining members elected to complete the album, which became a Top 40 hit after its release that October. Full Circle was issued in July 1972, following a U.S. tour. Krieger and Manzarek took over vocals as the band moved deeper into the influences of jazz and funk.
The upcoming reissues will include remastered audio by Bruce Botnick, who produced Other Voices, as well as a rare bonus track called "Treetrunk" – which initially appeared as a B-side to the 1972 single "Get Up and Dance." The vinyl edition will be pressed on 180-gram vinyl and include the original foldout zoetrope from Full Circle. The complete track listing for the reissue is below.
The Doors broke up after the tour that followed Full Circle, releasing just one more album together. A reunion of sorts with Morrison, 1978's platinum-selling American Prayer saw the trio performing new backing tracks alongside earlier recordings of Morrison reciting his poetry.
'Other Voices / Full Circle' Reissue Track Listing
Other Voices:
"In the Eye of the Sun"
"Variety is the Spice Of Life"
"Ships w/Sails"
"Tightrope Ride"
"Down on The Farm"
"I'm Horny, I'm Stoned"
"Wandering Musician"
"Hang on to Your Life"

Full Circle:
"Get Up and Dance"
"4 Billion Souls"
"Verdilac"
"Hardwood Floor"
"Good Rockin'"
"The Mosquito"
"The Piano Bird"
"It Slipped My Mind"
"The Peking King and the New York Queen"
"Treetrunk"
See the Doors and Other Rockers in the Top 100 Albums of the '70s
Meet the Members of Rock's Tragic '27 Club'