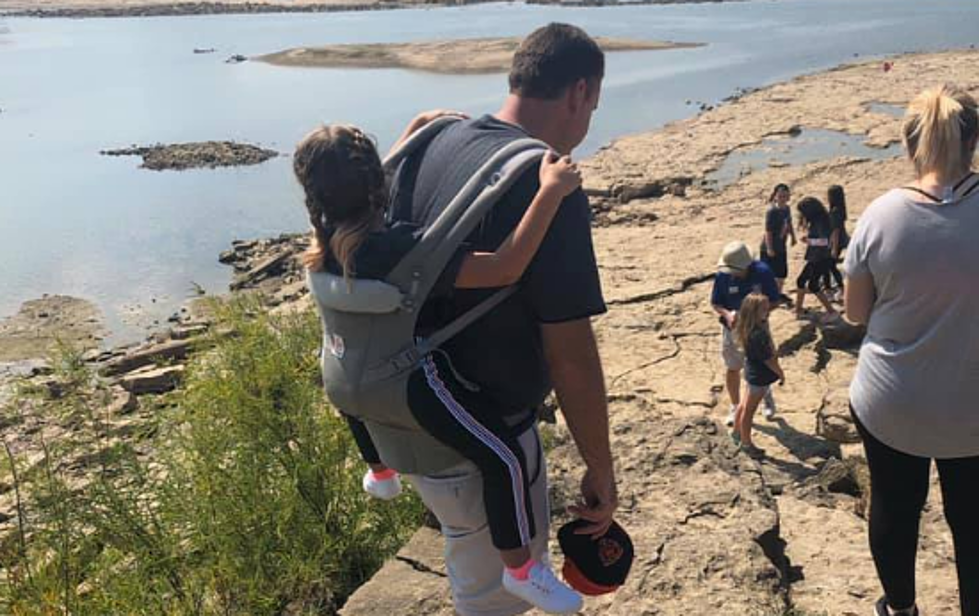 Disabled Student Couldn't Go on a Field Trip That Involved Hiking, So a Teacher Carried Her All Day
Team Ryan via Facebook
Here's another story about a teacher going above and beyond.
There's a 10-year-old girl in Kentucky named Ryan Neighbors who has spina bifida. So she's been in a wheelchair her whole life.
And her school recently planned a field trip to a state park that she knew she wouldn't be able to go on. It required a lot of hiking. And she'd had to skip similar trips before.
So her mom was planning an alternate field trip for her, but one of the teachers at Ryan's school reached out.
Jim Freeman teaches in the classroom next to Ryan's, and she's not even his student. But he volunteered to carry her all day, just so she wouldn't miss out.

Ryan's mom has a special backpack she can ride in. So Jim strapped it on and hiked all day with a 10-year-old kid on his back.
He downplayed it and said he was happy to help, and that it's just one small example of how teachers work harder than most people realize.