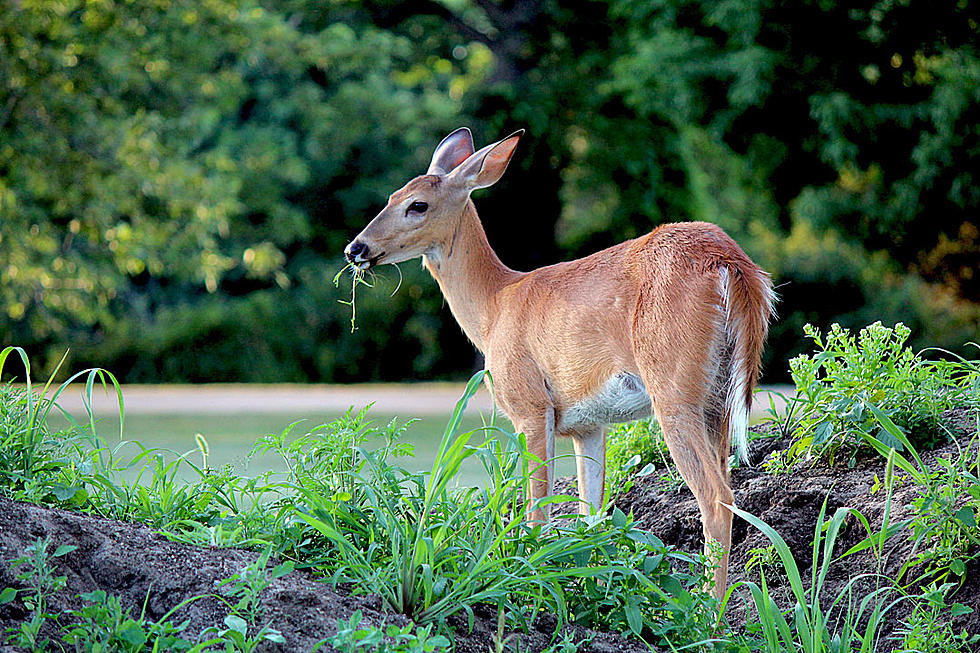 Deer In Wisconsin Gets Trick Or Treat Pumpkin Stuck On It's Head
iStock
A plastic trick or treat pumpkin got stock on the head of a deer in Wisconsin.
Have you ever noticed that animals are very curious? I have a pet cat that loves to investigate things. She has been known to get stuck in some awkward positions. In fact, a couple of weeks ago, she decided that taking a drink out of my water glass would be a good idea. The cup stuck to her head and made a big mess as she was trying to get it off. After a couple of minutes and a wet carpet, I was able to get the cat to settle down and I could remove it. This incident wasn't the first of its kind and it definitely won't be the last.
This sort of thing happens out in the wild too. Recently, I've seen stories about a bear getting its head stuck in a bucket. Also, a skunk caught up in a plastic cup. Did you see the shark tangled up in the fishing line? Luckily, there were brave souls close by that were willing to lend a hand.
Here is another one of those occurrences. This time it happened up in Wisconsin with a deer. The poor nosey animal got its head stuck in a Halloween trick or treat plastic pumpkin bucket. I don't blame it. I'm sure she was looking for some tasty snacks. Who doesn't love candy?
Check it out for yourself from the TMJ4 News Facebook page...
I guess that deer has a sweet tooth.
"Since Friday, HAWS Animal Rescue Team has been responding to calls about a young deer in the Delafield/Pewaukee border area with a bright orange plastic trick-or-treat pumpkin stuck on his head! The handle is stuck behind his ears, so the pumpkin is basically acting as a basket muzzle on him."
This story does have a happy ending. They were able to remove the pumpkin from the deer's head and let her on its way.
There is a lesson to be learned. Please be careful what you leave outside for animals to get into. We would like to avoid more incidents like this one.
---
Video: Steve Hackett Discusses His New Book A Genesis In My Bed
How to Sew a Face Mask