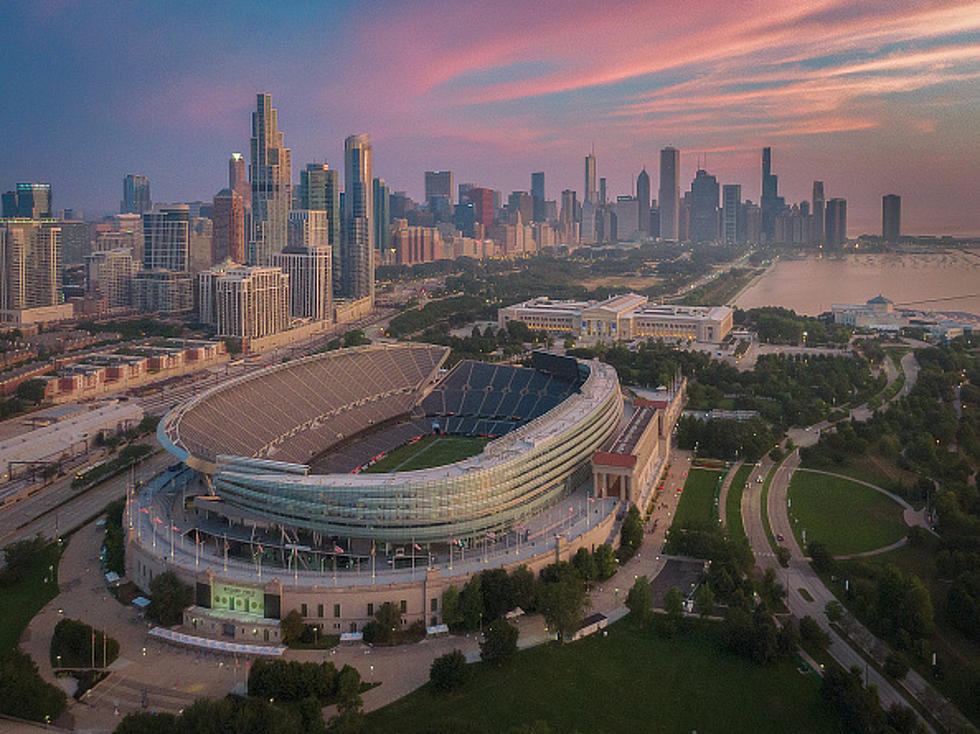 Bears Raise Ticket Prices To Celebrate New Management
Getty Images
There's one thing that you can say about watching the Chicago Bears play their games on TV--it's a lot cheaper than going to the game. And warmer. With better bathrooms. And cheaper food and drink.
Okay, I guess that was more than one thing. Oh, did I mention ticket prices?
The Average Cost For A Family Of Four To Attend An NFL Game In 2021 Was $568.18
That figure is up $14.05 from the 2020 season, with the average NFL ticket in 2021 costing around $107, according to Team Marketing Report's NFL Fan Cost Index.
So, which NFL team takes the biggest bite out of fans' wallets? According to TheStreet.com, that honor goes to the Las Vegas Raiders. TheStreet says that with an average ticket price of $153.47, and the cost of of two beers, two hot dogs, two t-shirts running you $136, you're looking at a grand total of $442.94.
Chicago Bears Season Ticket Holders Are In For Some Sticker Shock
In a letter to those season ticket holders, the Chicago Bears announced that season ticket packages will go up six percent for the 2022 season. Given the way the team has been playing over the last number of seasons, many wonder what justifies that price hike.
Well, it turns out that you're getting more for your money, according to Bears brass. NBCSports explains it this way:
For the first time, the Bears will host nine regular season games at home, with only one home preseason game. In 2016, the team implemented new variable ticket pricing which made preseason games cheaper and regular season games more expensive. In addition, that change opened the team up to charging premium prices when premium opponents traveled to Soldier Field.
So season ticket holders will get a chance to be at Soldier Field for 10 games this year, counting the one preseason game.
By the way, the Bears come in 5th place overall for the most expensive fan experience. TheStreet.com says that their average ticket price of $122.90, combined with $143 for 2 beers, 2 hot dogs, and 2 t-shirts will set you back $388.80.
The 17 Quarterbacks That Have Played For the Bears During Aaron Rodgers' Career In Green Bay
It's fair to say that there has been a difference in quality at the most important position in sports for these two historic franchises.
LOOK: 25 fascinating vintage photos of the first Winter Olympic Games
The first-ever Winter Olympics were held in Chamonix, France, showcasing a variety of sports and athletes.
Stacker
assembled a collection of photos from those first Games.