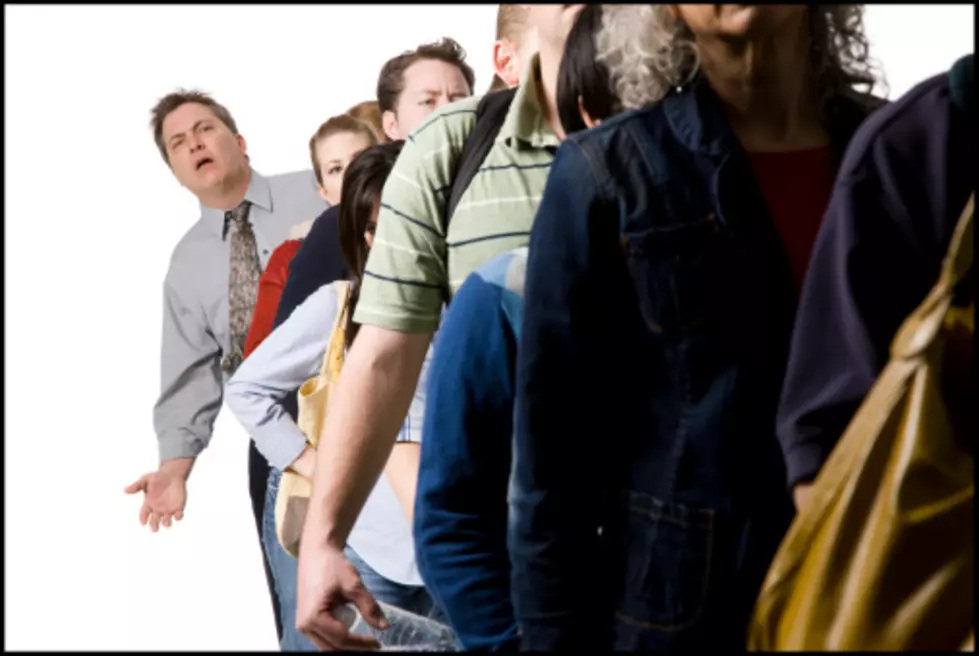 Another Reason To Hate Chicago's O'Hare: TSA Wait Times Are Huge
Getty Images
I recently told you about Chicago's O'Hare airport coming in dead last among 20 mega-airports for customer satisfaction, according to a survey done by JD Power and Associates.
While Miami International Airport, JFK Airport in New York, and the Minneapolis-St. Paul airport topped JD Power's list with scores of (out of 100) 828, 817, and 815 respectively, Chicago's O'Hare sits at the bottom with a score of 772.
O'Hare is not at the bottom of the list of airports with the longest TSA waiting lines, but you can easily see the bottom from where O'Hare ranks on the list.
A Luggage Storage Company Called "Bounce" Took A Look At The Data, And Compiled Wait Times At 39 American Airports
According to a piece up at BusinessInsider.com, Bounce grabbed data from the Transportation Security Administration (TSA) and US Customs and Border Protection, and then totaled the wait times at both security and passport control to come up with an average airport wait time.
They did not include the time you'll spend walking through the airport, or the amount of time spent waiting for, and gathering your luggage. Those two things will obviously tack on more time.
The Shortest Wait Time Of All 39 Airports Goes To Raleigh-Durham International Airport, With An Average Wait Time Of 16 Minutes And 9 Seconds
On the other end of the spectrum, the longest wait of the 39 airports happens to be Miami International Airport, with an average wait time of 46 minutes, 57 seconds.
Chicago's O'Hare Airport finds itself as the airport with the 5th longest wait times in the study, with an average wait of 39 minutes, 26 seconds.
Average security wait time: 19 minutes, 18 seconds
Average passport control wait time: 20 minutes, 8 seconds
Click here to read the full piece at BusinessInsider.com.
LOOK: Famous Historic Homes in Every State
LOOK: Here are the best small towns to live in across America