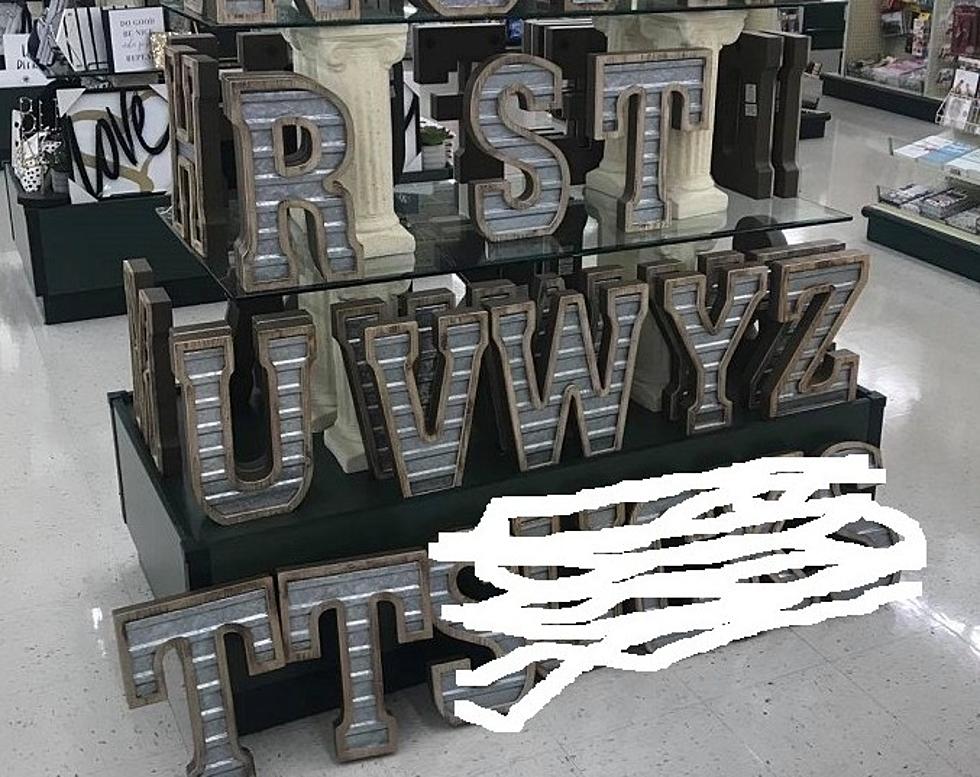 An Aggressive Message Left For Double T at Hobby Lobby on 173
Captain Jack
Let's start by saying, YES I was at Hobby Lobby over the weekend. SO now that we have that out of the way, let's talk about what I found.
You have your holiday decorations out already, from Thanksgiving to Halloween even Christmas! Dude, it's July...can we just enjoy summer and some ridiculous heat for a while? But that's not why I called...
I was at Hobby Lobby for some flowers, maybe some lanterns for tables, oh and a pretty sweet wall clock was found. I would have bought Double T something while I was there, but he's not even here this week! Dude skipped town, and went to Florida leaving me get up at 4:30am...But again, that's not why I called.
As I'm walking the store completely paying attention to what we are shopping for, I noticed something from a distance...wait what does that say over by the entrance?
There are these individual letters, that people can hang up on their walls for their name, or an initial, but something looked off...
As I got closer it dawned on me, someone at Hobby Lobby on 173 in Machesney Park is hating on Double T? How could this even be possible...he's so likeable!
Then it dawned on me, oh man I remember what happened. I've totally been down this aisle already and I was thinking about having to get up at 4:30am all week. So this happened:
Have a great vacation TT, see ya next week!
25 Retail Stores and Restaurants We Want in Rockford