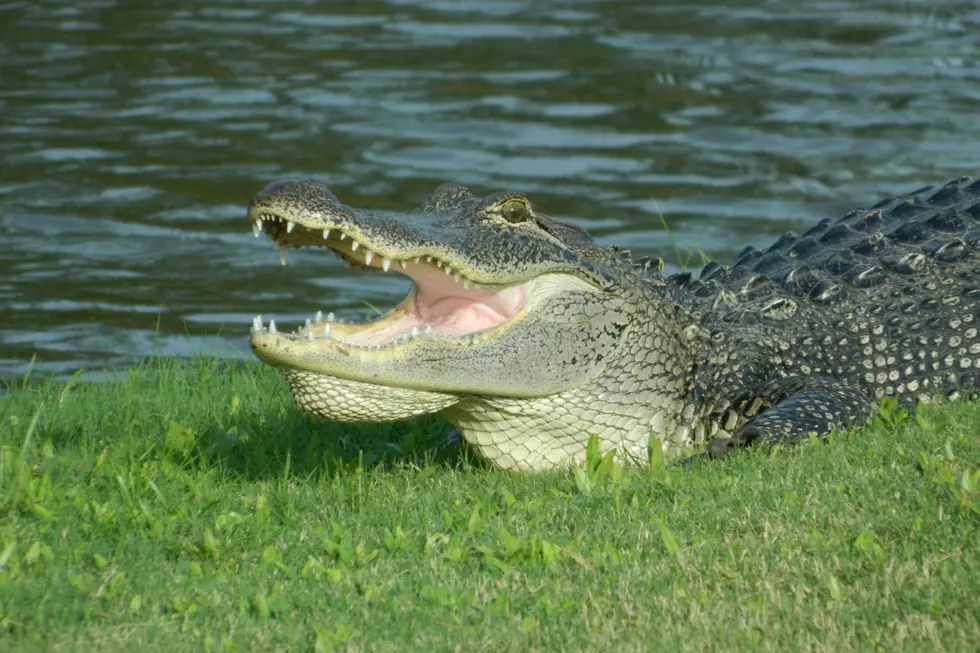 5-foot-long Alligator Struck by Vehicle in Michigan
Big Boy Chill via Thinkstock
Yeah, you read that headline right, someone hit a freaking alligator with their vehicle in Michigan.
According to The Lansing State Journal, A 5-foot-long alligator named Wally died early Thursday morning after being struck by a vehicle at West Mount Hope Highway and South Creyts Road in Delta Township.
Apparently, this was someone's pet that somehow got out of their house and was struck around 12:30 am Thursday morning. Whoever hit the 21-year-old alligator didn't even report it. Hell, they were probably in disbelief of what they had seen or didn't even realize they had hit a gator. I mean, it's not every day you see an alligator in the road in Michigan.
A woman driving to work called police after she saw the gator dead on the side of the road. I'm sure she was in disbelief too.
If you're a little morbid and want to see a photo of the dead gator, click here.