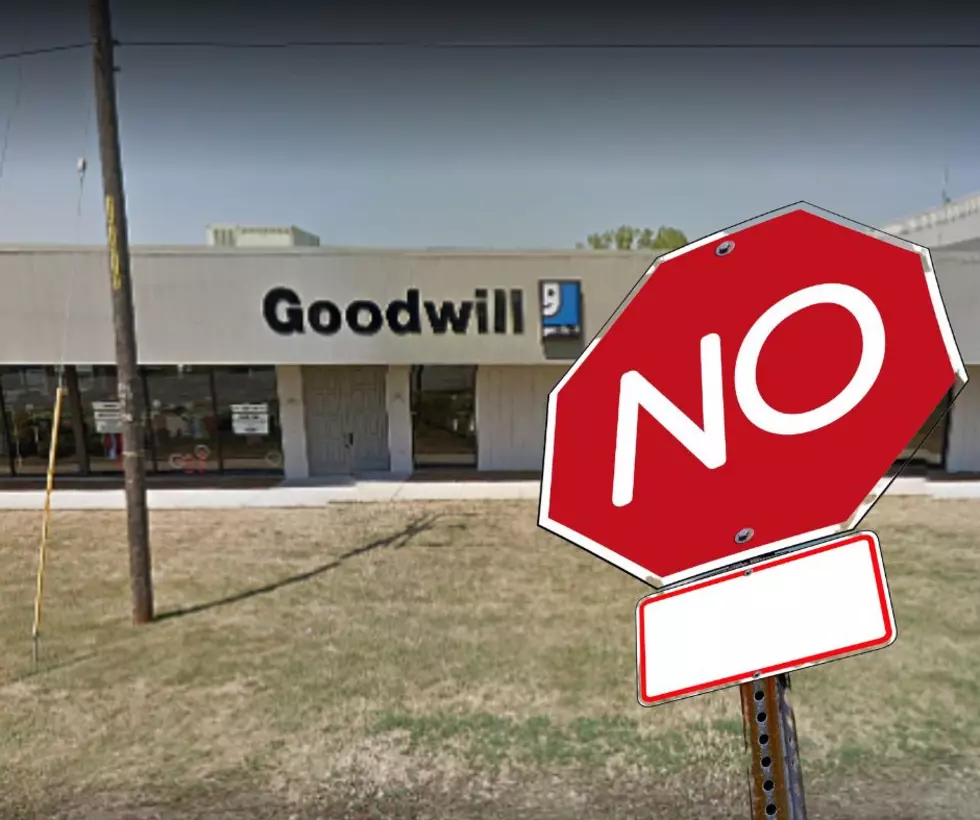 10 Types of Items Illinois Goodwill Locations Absolutely DO NOT Want From You
TSM Rockford
While heading to Goodwill to find "treasures" might be one of your favorite things to do, there are things you CAN'T do. If you have items you want to TAKE TO Goodwill, here are ten things the Illinois Goodwill stores don't want. DCGoodwill
Supplying Goodwill with things that you no longer want or need, that's a good thing. You might not use that toaster anymore because carbs are the devil, but someone else might want to dance with him in the pale moon light.
When you get down to it, the stuff Goodwill CAN'T take from you is for good reason. The simply truth is due to safety, legal or environmental concerns, they can't take certain stuff. Your help is appreciated, but not with these ten items:
Furniture that is covered in animal hair, broken, worn, torn, stained.
Non-flat screen TVs. That giant box on the floor, no thanks.
Large appliances: stoves, washing or drying machines, refrigerators, freezers
Building materials, lighting fixtures and plumbing fixtures. Also windows, doors, garage doors.
Children's items including baby furniture, cribs, strollers, and car seats.
Oversized items, anything that weights OVER 50lbs, exercise equipment, etc.
Mattresses, box-springs, sleeper-sofas, pillows for a bed.
Unbound carpeting and area rugs that are covered in animal hair.
Outside materials such as: Fencing, gutters, lumber, concrete, bricks, stone, and window blinds.
Misc Household: trash compactors and hot water heaters.
There you go! Search for your "treasures" but leave these items where they are OR throw them into the garbage.
Historic Farm House with a Beautiful Barn For Sale Close To Rockford