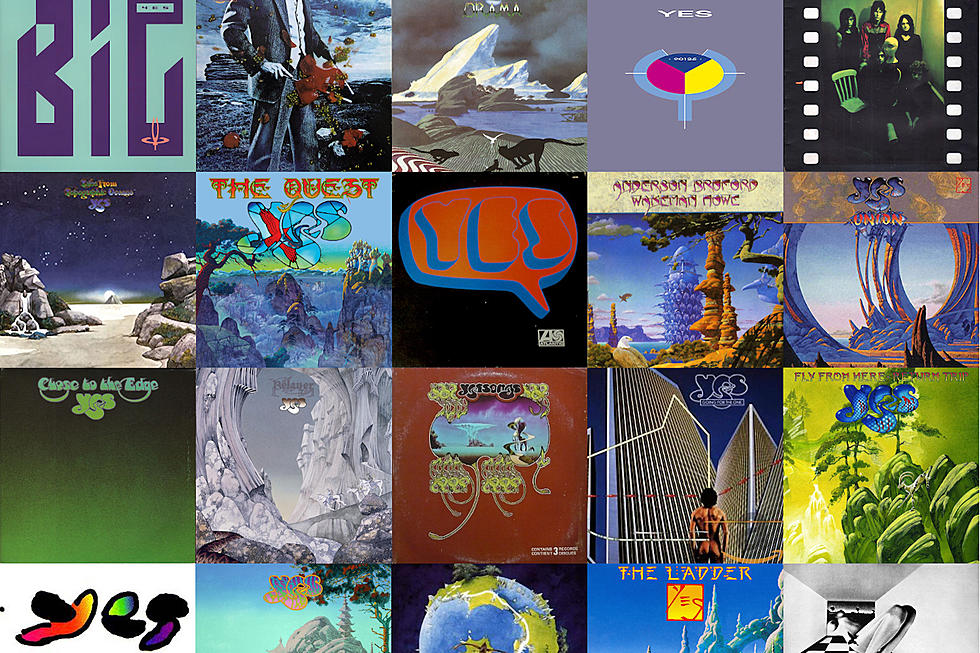 Yes Albums Ranked Worst to Best
Atlantic / Atco / Arista / Victory Music / Eagle / Frontiers / InsideOut Music / Sony
Throwing a bunch of top-tier musicians in a room doesn't always result in a masterpiece. But it's pretty obvious how Yes have managed to craft so many of them: When they lose one killer musician, they seem to find another with relative ease.
When jazz-loving drummer Bill Bruford fled to join King Crimson, they roped in Alan White — a more traditional rock guy, but an equally compelling player. Everyone in their keyboard roster has brought something unique to the table — from Rick Wakeman's cape-worthy, classical-leaning theatrics to the more jazz-flavored tones of Patrick Moraz. The group's unsteady roster has become something of a punchline over the years, but you have to respect a band this determined to expand its lifespan.
Of course, when you keep plugging away for so many decades, you'll never be able to please everyone. Some fans won't listen beyond the early '70s pure-prog classics, while a smaller (and less vocal) minority only appreciates the brief crossover pop period defined by "Owner of a Lonely Heart." (Genesis have experienced this same phenomenon on a much bigger scale.) No doubt, Yes have recorded a handful of clunkers — it's hard to imagine anyone ranking Talk or Heaven and Earth above Fragile or Close to the Edge. But they've still maintained a remarkably high batting average.
Below, we survey every Yes studio album: the hidden gems, the duds, the love-it-or-loathe-it oddballs, the obvious classics. (We even included Anderson Bruford Wakeman Howe, the one-off LP from four of Yes' most famous members.)
Yes Albums Ranked Worst to Best
We're counting down all of Yes' studio albums.