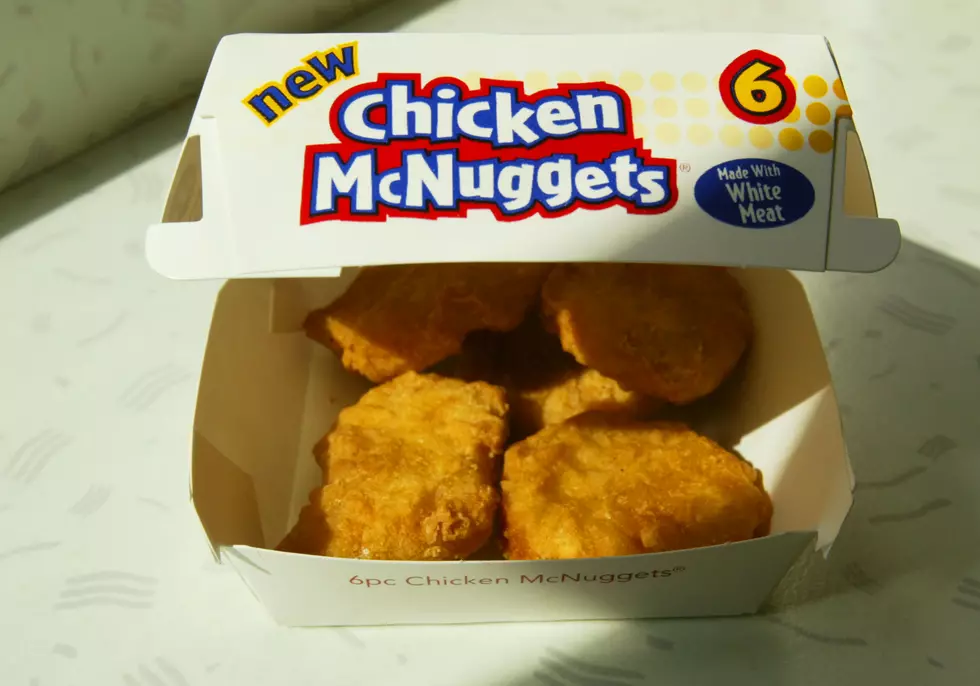 World Record, Man Eats 46 McDs Chicken Nuggets in 3 Minutes (Video)
Chris Hondros, Getty Images
Records are made to be broken, and that's exactly what this nugget eater did!
This is Furious Pete, he owns several world records. In this adventure he tries to break the chicken nugget eating record. As he explains in the video, different nuggets from different fast food spots weigh different. The chicken nugget eating record goes by weight, so he sticks with McDonald's Chicken McNuggets throughout practice and the actual record breaker.
The record breaking McNuggets total is 46 in 3 minutes...wow! With one hand behind his back, watch Furious Pete break this record!