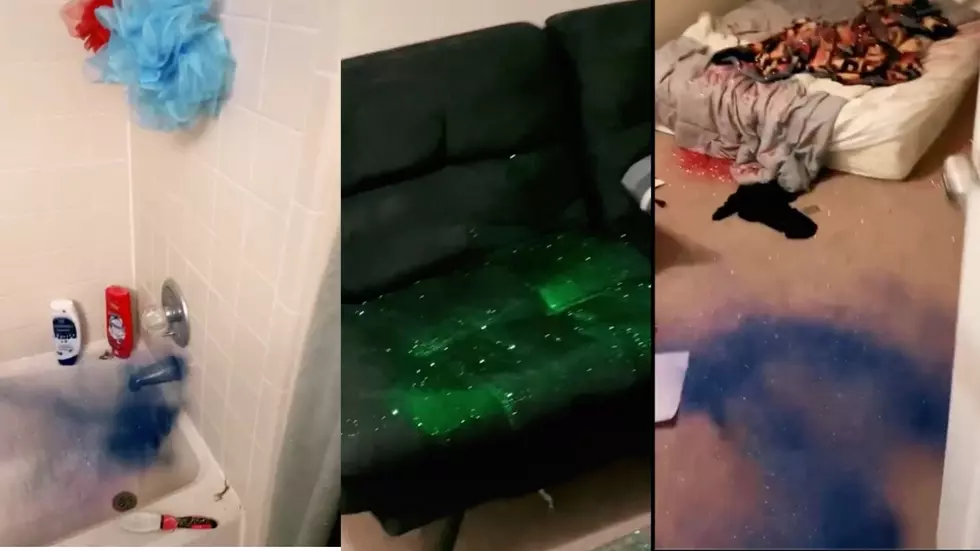 Woman Gets Revenge on Her Cheating Boyfriend by Dumping Glitter Bombing His Apartment
hollynicoleeee_ via TikTok
There's an old saying, "Ten kids are making art projects, and one is using glitter. How many projects have glitter? Ten."
A woman named Holly shared her revenge on a cheating boyfriend to her TikTok profile.
The whole video is set to Carrie Underwood's song "Before He Cheats," and shows her dumping an absurd amount of glitter all over his apartment, in his boots, all over his carpet.
If you've had dealings with the herpes of the craft world, you know that mess will never go away, no matter how many times he vacuums. He's best off just throwing the whole thing away and going somewhere new with all new stuff. 
Holly shared another video, showing their messages about the glitter attack. He was mad initially, but then apologized for cheating on her and admits, "I deserved the glitter."
Read more at New York Post
Enter your number to get our free mobile app
Rent 'The Bachelor' Mansion for $6,000 a Night on Airbnb