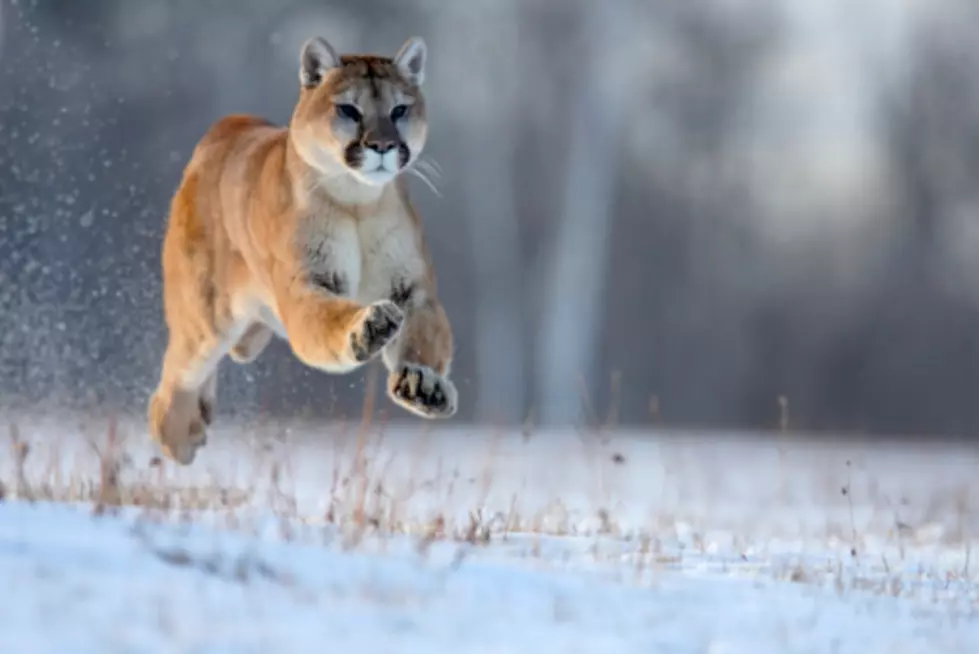 Wisconsin Has Been Having Some Mountain Lion Sightings
Ronald Wittek, Getty Images
A Washington County, Wisconsin family's home security cameras got a really good look at a late night visitor a few days back.
This is the sort of visitor you'd be glad that you missed--a mountain lion.
The Wisconsin Department of Natural Resources confirmed an animal recorded by a resident's home security camera was a mountain lion. The footage shows a cougar wandering around the sidewalk in front of the home. Experts said it was unclear whether the cougar was the same animal recorded Feb. 8 by a trail camera in Fond do Lac County. Another cougar was caught on camera in mid-December in Lincoln and Langlade counties. The researchers said all of the photos and videos might depict the same animal, but it is impossible to know for sure without genetic samples from the big cats.

 
Maybe they're drawn to the smell of fresh cheese curds and brats...