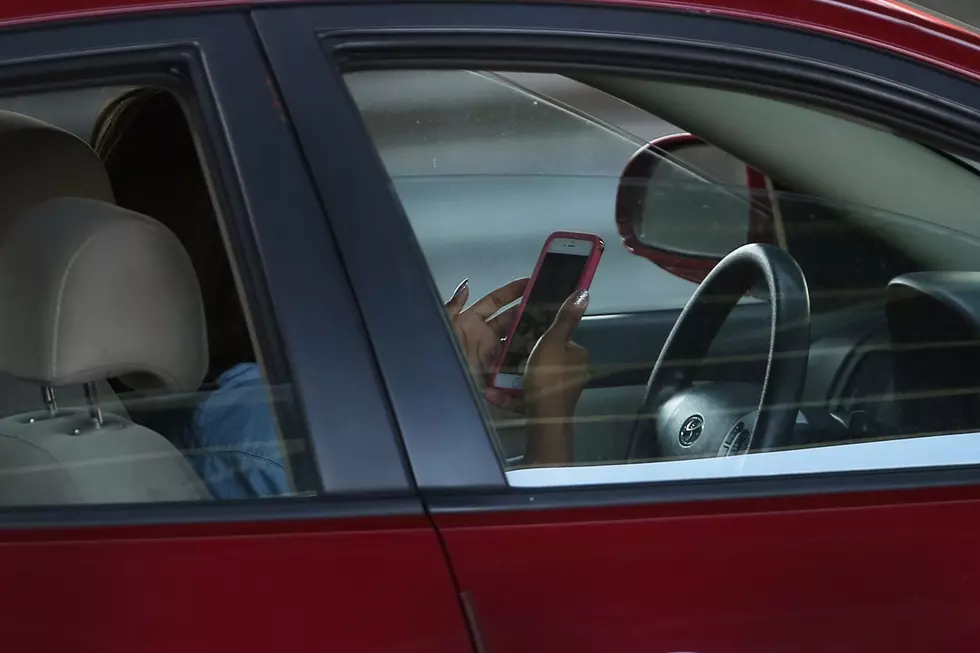 Winnebago County Sheriff's Office Isn't Joking Around When It Comes To 'Hands Free'
Getty Images
I bet there are more people guilty of driving with their phone in hand than are willing to admit including me. Now, I'm not talking about holding your phone while sitting at a stoplight, but even then it still isn't safe or legal. Today, April 1 (a.k.a April Fool's Day), the Winnebago County Sheriff's Office dropped a stern reminder to drivers in the Rockford area.
We're not FOOLING around, Drop it and Drive! We, along with hundreds of other local law enforcement agencies, are partnering with the Illinois Department of Transportation to crack down on distracted driving during the month of April.
The fines for getting busted for distracted driving aren't cheap, according to drivinglaws,org. The first offense is $75 fine, the second is $100, the third is $125, and the fourth and beyond is $150.
For me, my phone is either in a dashboard holster for Lyft/Uber purposes or it is facedown in a cup holder. With all the new technology in cars, trucks, and SUVs, there is really no need or excuse for your phone to be in hand. But, should those suggestions not be enough, here is how to activate 'Driving Mode' on your Andriod or iPhone.
For Andriod:
Go to 'Assistant' settings, press "Transportation/Driving mode and then turn the Driving mode on.
For iPhone:
Swipe from top to bottom on the right side of the screen and click the car, or go to settings, click 'Do Not Disturb', then tap Activate. There is also an option for your iPhone to detect your driving and automatically put your phone in 'Do Not Disturb' mode.
JB Love is ½ of  Q98.5's Lil Zim & JB In The Morning, weekday mornings from 5:00 a.m. to 10 a.m. Follow him on Twitter, Instagram, and TikTok.
Can You Identify These 20 Intersections in Rockford?
Rockford has some weird intersections as well as "worst" intersections. Test your knowledge and see if you can correctly name all 20 of these interactions in the forest city.