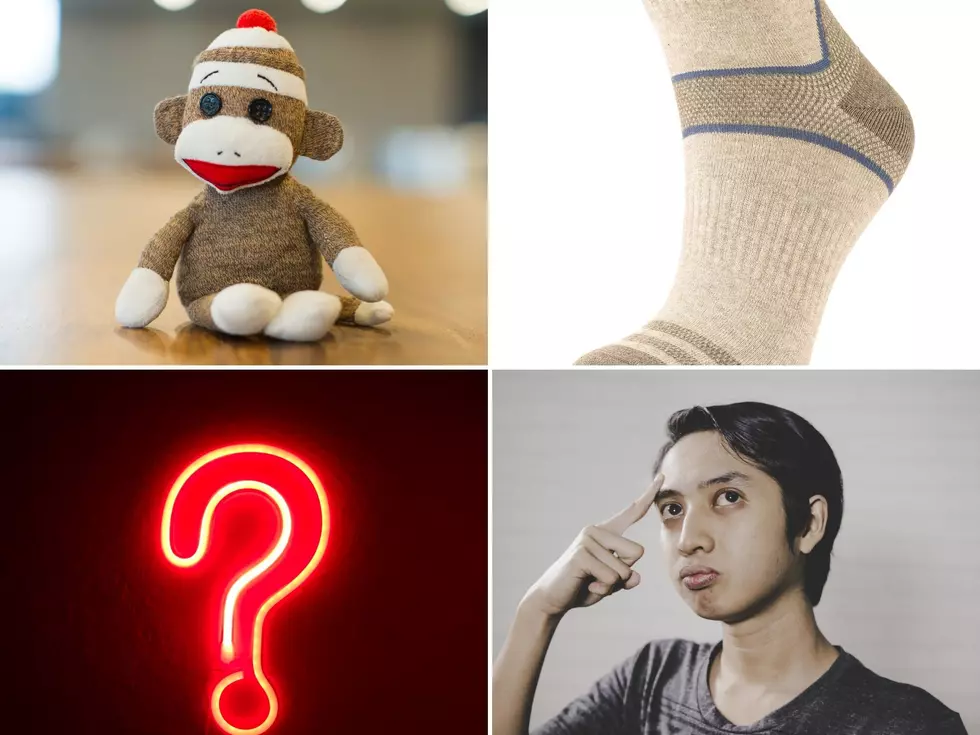 Could This Be Why The Famous Rockford IL Sock Monkey Was Invented
Canva
Have you ever wondered why the famous Sock Monkey from Rockford, Illinois was invented? Well, I think I might have an answer.
Rockford, Illinois Is The Home Of The Sock Monkey
If you're from the Rockford area, then you probably already know that the "Forest City" is "Home of the Sock Monkey."
According to museumofplay.org,
Sock monkeys were originally hand-sewn, and represent a mixture of folk art style and kitsch.
They grew in popularity during the Great Depression when money was scarce and worn-out Rockford socks could be repurposed into stuffed animal toys for children.

 
Why Were The Original Sock Monkeys Created
No specific proof exists as to who created the first sock monkey, or when it was created.

 
I find it very interesting that there is no actually known reason for the original creation of the Sock Monkey. Don't worry, I think I came up with a theory.
Theory Behind The Invention Of The Sock Monkey
So, here's the deal... my friend, Jimmy McHugh is a comedian. He discovered we have these strange and unusual holidays to celebrate every day. Jimmy thought that was pretty darn funny so he wanted to figure out a way to honor them.
For fun, he started writing a Haiku about some of them. We were talking about his latest effort and we found out that May 9th is "National Lost Sock Memorial Day." Well, who hasn't lost at least one sock in their lifetime? I believe everyone has.
Then it hit me... that's why Sock Monkeys were invented.
Here's my theory about the Sock Monkey. They started being made during the "Great Depression." It was a difficult time financially for most people. They did everything possible to not be wasteful.
I believe someone lost one of their socks but didn't know what to do with the other. Their child wanted a toy, but they couldn't afford to buy one. So they took that extra sock and sewed it up into a stuffed animal. Hence, the Sock Monkey was born.
They passed the idea on to friends, neighbors, and family who all thought it was an amazing idea. The next thing you know, there were Sock Monkeys everywhere.
What do you think?
LOOK: The top holiday toys from the year you were born
With the holiday spirit in the air, it's the perfect time to dive into the history of iconic holiday gifts. Using national toy archives and data curated by
The Strong
from 1920 to today,
Stacker
searched for products that caught hold of the public zeitgeist through novelty, innovation, kitsch, quirk, or simply great timing, and then rocketed to success.
10 Old Fisher Price Toys That Are a Blast From The Past
KEEP READING: 10 classic board games that will take you way back
SEE: 30 Toys That Defined the '70s
KEEP READING: Check out these totally awesome '80s toys
MORE: See 30 toys that every '90s kid wanted