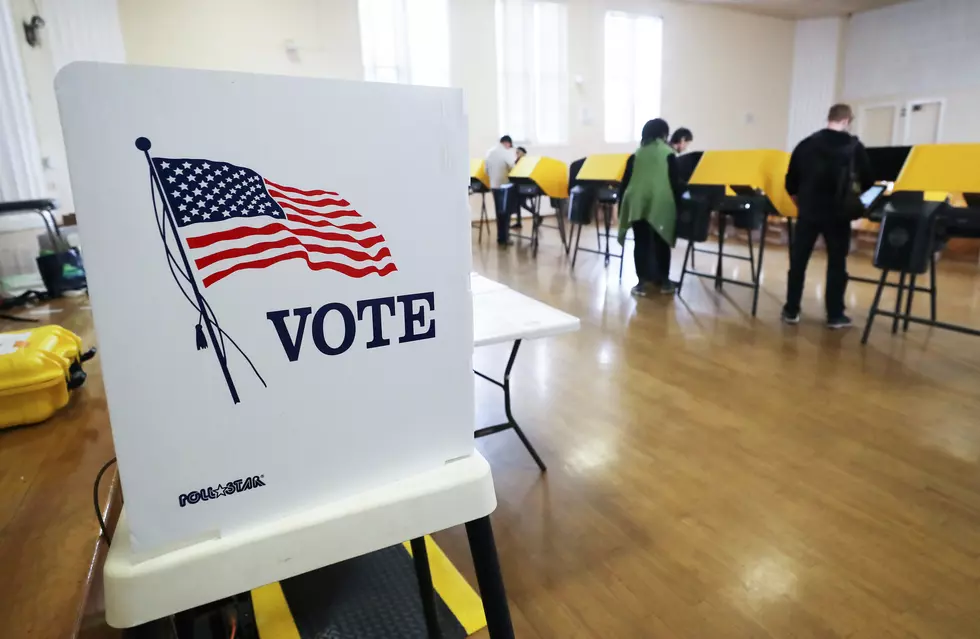 What in the Heck is Electioneering? Did it Happen in Freeport Last Week?
(Photo by Mario Tama/Getty Images)
I learned a new term this weekend, and according to some "electioneering" happened last Tuesday in Freeport. So what in the world is it?
There are all kinds of rules when it comes to elections. Obviously voting requires you to be registered and eighteen and registered. Another big rule is no "electioneering." That prohibits people from campaigning too close to an actual election location. So in a last ditch effort to possibly change a persons mind on what or who they are voting for, you cannot stand within one hundred feet of a polling place. Here's what happened in Freeport last week...
Ronnie Bush who was running for Mayor of Freeport was spotted standing in front of a polling place. On top of that, several voters felt intimidated by people as they went to vote. This happened at four different polling places in Freeport.
The Freeport Police were called and one ticket was issued and police verbally a volunteer not to be intimidated by voters. What in the heck, Freeport? Illegally campaigning and voter intimidation is a no no, Pretzel City.
Numerous calls were made to the Freeport Police Department about "electioneering."
"Everything we did was legal, our volunteers were 80-year-old ladies, how intimidating were they?" - Renardo Weathersby, the Chairman of the Stephenson County Democratic Party
80 or 18, trying to force the hand of a voter is a crime and the Freeport Police were called into action. Apparently the "electioneering" wasn't done good enough as Mr. Bush was not elected Mayor of Freeport.
The 100 Best Places to Live in the Midwest