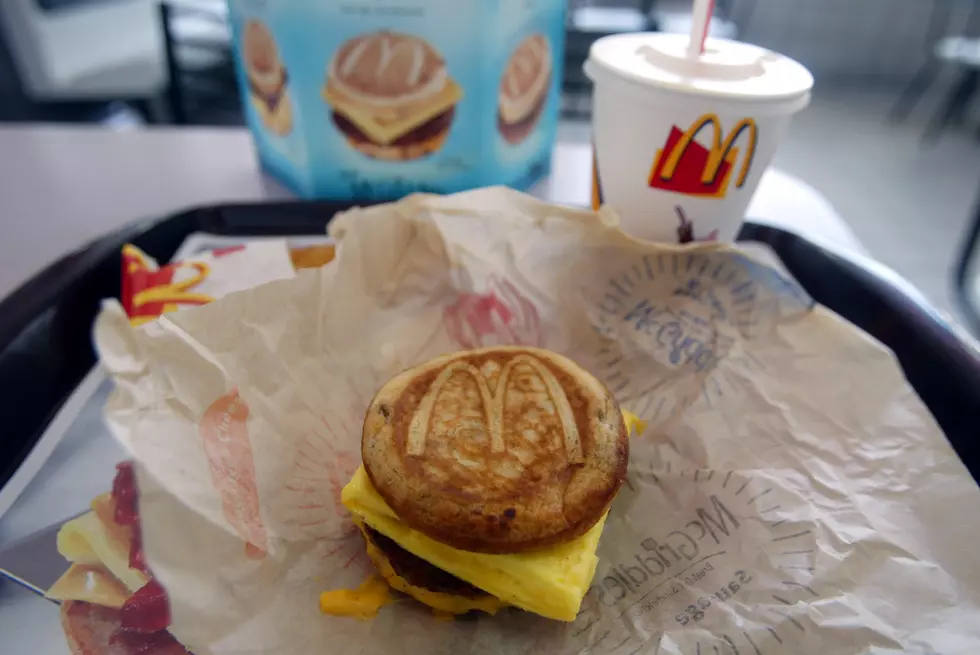 We Wish McDonald's New Breakfast Sandwich Would Come To Rockford
Getty Images
McDonald's is trying out a new breakfast sandwich and we really wish it would come to Rockford.
NBC Chicago shares that the fast food giant has made a new breakfast sandwich based off a breakfast favorite.
Move over McGriddles Pancakes it's time for French Toast.
In over 200 McDonald's across Minnesota the golden arches are letting Minnesotans try the McGriddles French Toast.
"The sandwich features a French toast bun with egg, cheese, sausage and Applewood smoked bacon—all brushed with syrup."
McDonald's Chef, Mike Lingo, says that it tastes just like homemade french toast and that ""It's everything you love about breakfast in one sandwich."
That's why it really needs to come to Rockford.
I so hope it does well there and we will see it soon here.