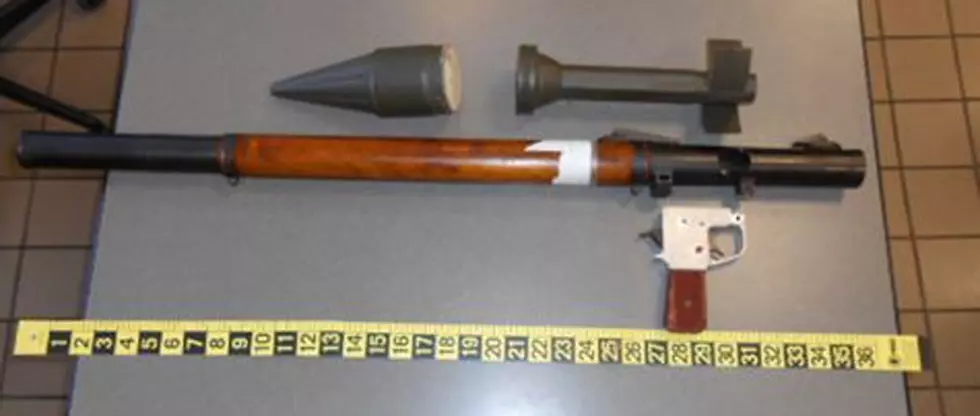 TSA Finds Grenade Launcher In Man's Luggage
Transportation Security Administration
We've seen some of the ridiculous things people try to sneak by the TSA in their luggage. Everything from animals, to weapons, to drugs I'm pretty sure TSA thought they had seen everything.
That's until security screeners saw a military rocket-propelled grenade launcher in a Florida man's luggage as he was preparing for a flight home from Pennsylvania on Monday.
After closer inspection it turns out that the grenade launcher and a replica grenade were in unassembled  parts, but that didn't stop the alarms from going off.
Screeners at Lehigh Valley International Airport in Allentown, PA said the man from St. Augustine was stopped by police and told them that he thought he could bring the non-functioning weapon in a checked bag.
The items were confiscated and he was able to catch his flight to Orlando.
The TSA does not allow any realistic or replica weapons of a military nature onto airplanes.