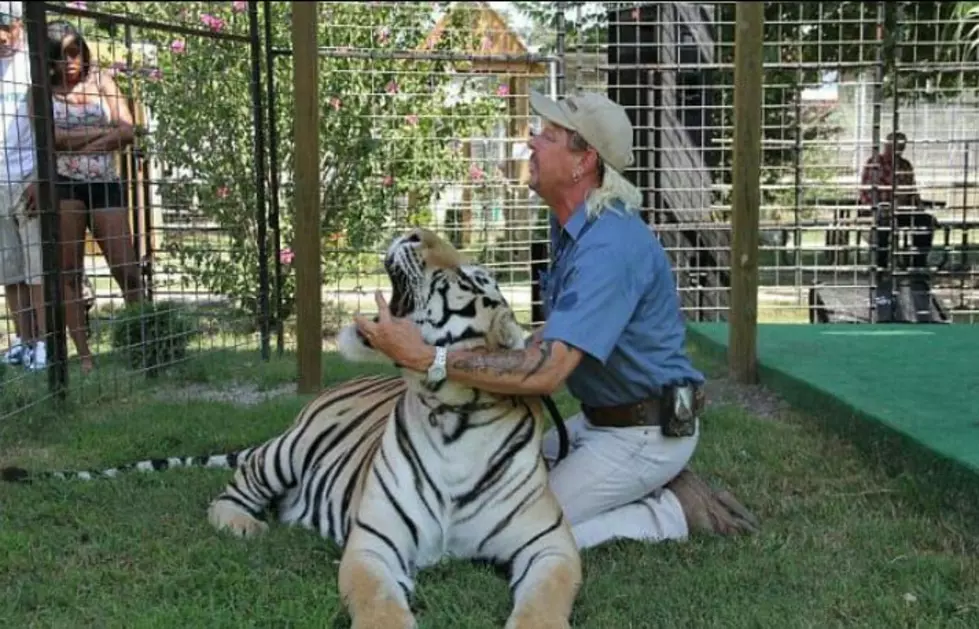 "Tiger King" Joe Exotic Documentary is Coming to Netflix and it Looks Insane
Big Cats of Joe Exotic
If you went to the Mississippi Valley Fair in the 2000's-2010's, you probably remember seeing the Big Cats of Joe Exotic, the tiger show. You might have even gotten your picture taken with one of his cats.
Joe's court date covered multiple charges, including shooting and killing five tigers, selling baby tigers, lemurs, and lions before forging paperwork to say they were donated, and of course, the murder-for-hire plot.
Netflix just announced a new documentary centering around Joe, his animal abuse/trafficking, the murder-for-hire plot, and his involvement in cults, drug trafficking, polygamy, and magic. AND IT LOOKS CRAZY!!!
Among the eccentrics and cult personalities in the stranger-than-fiction world of big cat owners, few stand out more than Joe Exotic, a mulleted, gun-toting polygamist and country western singer who presides over an Oklahoma roadside zoo. Charismatic but misguided, Joe and an unbelievable cast of characters including drug kingpins, conmen, and cult leaders all share a passion for big cats and the status and attention their dangerous menageries garner. But things take a dark turn when Carole Baskin, an animal activist and owner of a big cat sanctuary, threatens to put them out of business, stoking a rivalry that eventually leads to Joe's arrest for a murder-for-hire plot, and reveals a twisted tale where the only thing more dangerous than a big cat is its owner.
It's safe to assume Davenport will probably be mentioned at some point, but I may be wrong. Either way, I can't wait to see this documentary. It looks like it's a series, and who knows how many episodes there will be. It drops on Friday, March 20th. I may have to call in sick that day.
When he last visited Davenport for the fair, he was approached and fined by the USDA for exposing a 19-day-old cub to harmful elements.
I always had a feeling that there was something not quite right about that dude. I mean, look at his mugshot. Doesn't this scream that there's something fishy going on there?
The "Tiger King" was convicted of two counts of Murder-For-Hire, eight counts of Violation of the Lacey Act for the falsifying of wildlife records, and nine counts of Violation of the Endangered Species Act. He was sentenced to 22 years.
Of course, we can't forget his short lived country music career:
Enter your number to get our free mobile app