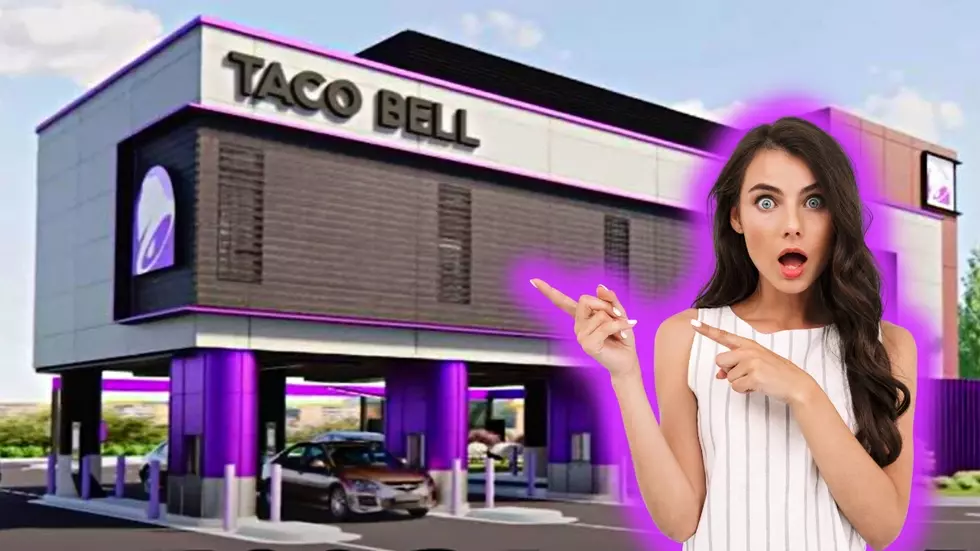 Is A Taco Bell Futuristic Drive Thru Coming To Illinois Anytime Soon?
The Magic In Marketing - Youtube
I'm ashamed to say my body is 99.9% made of Taco Bell. This Reimagined Drive Thru is just another shameful reason to keep on filling my belly with cheesy roll ups.
So I found out that the first ever Taco Bell of the Future just opened in Minnesota.  How is it any different from other Taco Bells around the country?  According to the restaurant, it's called "Taco Bell Defy" - a two-story futuristic 4 lane drive-thru ONLY restaurant. It's like a bank drive thru, but instead of money going through the chute, it's your delicious order!
The video of the place in Brooklyn Park, Minnesota looks pretty crazy.
The crazy thing about this reimagined Taco Bell is how fast they'll make your food.  If you thought they made your order pretty fast already, how about getting everything in 2 minutes or less?  Yeah, that's what this Taco Bell Defy is promising with their innovative technology!
Instead of your order being delivered by a person, it's literally dropped down a food tube for a faster, contactless experience.
This could definitely be the future of fast food with the way mobile ordering and delivery services are taking off!  Taco Bell might've done something here...
Now the real question is... will Illinois be getting one?  
Though there are no talks just yet about new locations opening around the country, it's a possibility!  With the first location opening in the Midwest, you can only assume there will be more popping up sometime pretty soon!  If this futuristic restaurant does well, sure enough one will come to a city near us.
What are your thoughts?  Are you into this contactless experience or would you rather have a human serve you at a drive-thru window?  I prefer contactless, but that's definitely just because I'm an introvert haha.
10 Questionable Objects People in Rockford Have Found in Their Food
Here are ten objects Rockford-area residents say they found in their food.
7 Foods You Didn't Know Were Official State Foods of Illinois & Wisconsin
Wisconsin and Illinois' official state foods you probably didn't know about.