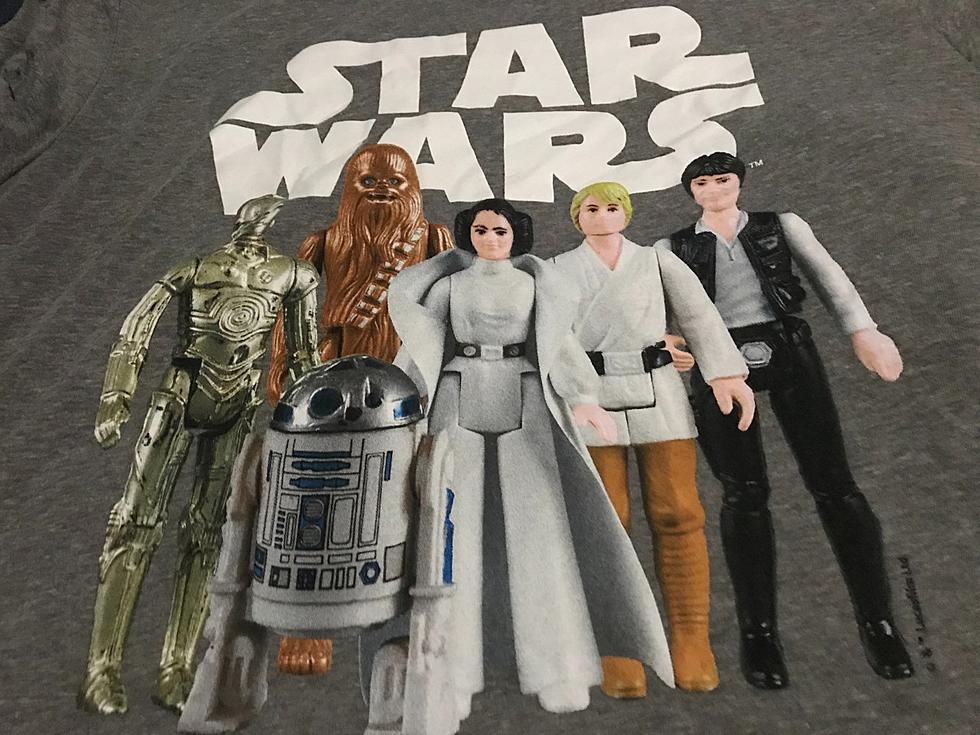 Star Wars Fanatics Will Love This Toy Exhibit In Wisconsin
Star Wars Action Figures
In Wisconsin, this toy exhibit will be loved by Star Wars Fanatics.
My Favorite Movies And Toys As A Kid
Growing up, my favorite movie was "Star Wars," well the whole series including "Empire Strikes Back," "Return of the Jedi," and more. Who am I trying to fool, they are still my number one flicks. I love them all, even the prequels.
Video: All STAR WARS Movie Trailer (1977 - 2018)
Of course, since the Star Wars movies are my favorite it just makes sense that they were my number one pick for toys. I had pretty much all the action figures and so much more. Honestly, I was a big fan of everything Star Wars.
Rockford Man's Amazing Star Wars Collection
Rockford Man's Amazing Star Wars Collection
Fans And Collectors Love Star Wars Merchandise
Star Wars merchandise is more than just toys. For big-time fans, it is a way of life. They are always on the lookout for something unique and unusual. Collectibles, especially, the original stuff released are very valuable. Collectors will set up huge displays in their homes to show off their action figures and more.
Video: Vintage STAR WARS Kenner Toy Commercials 1977 to 1985 Compilation
Star Wars Toys Exhibit Featured At Wisconsin Museum
Star Wars toys are such a huge deal a museum in Wisconsin has opened an exhibit to feature them. The host is Chippewa Valley Museum in Eau Claire, Wisconsin. It is called "Nostalgia Awakens," which I think is the perfect name. It is going on now until December 31st. The items are from Jarrod Roll's collection, a massive Star Wars fan, and who works at a museum. The cost is $10 per person for museum and exhibit admission.
"Nostalgia Awakens is an exhibit featuring EVERY action figure toy made by Kenner from 1978-1985 from the beloved original Trilogy (Star Wars, Empire Strikes Back, Return of the Jedi)."
"Every piece is original and 100% complete with no missing pieces; no reproductions."
"Toys just like you remember them when you first got them as a kid.​"
Here Is What The Display Features.
100 original action figures (every Trilogy figure made by Kenner).
100 additional action figures (including from vehicle and playsets).
19 vehicles and spaceships.
For more information and to purchase tickets, HERE.
SEE: 30 Toys That Defined the '70s
KEEP READING: Check out these totally awesome '80s toys
MORE: See 30 toys that every '90s kid wanted
KEEP READING: 10 classic board games that will take you way back
10 Old Fisher Price Toys That Are a Blast From The Past