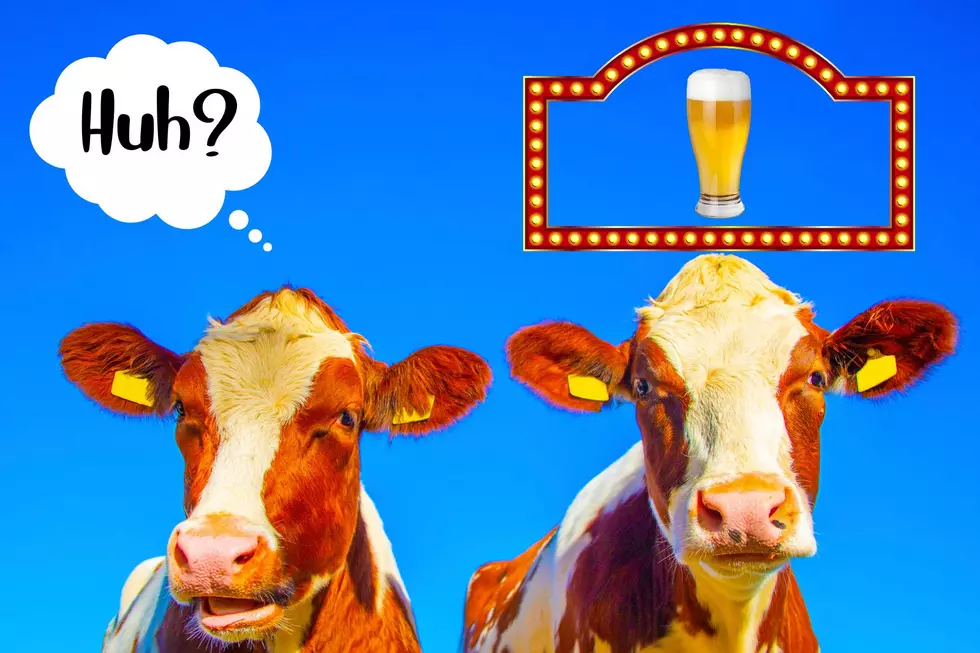 5 Things You Probably Didn't Know About Wisconsin's Famous Spotted Cow Beer
Canva
It's the best-selling craft beer in Wisconsin a fact that is not hard to believe. One sip and you'll be hooked on the cow America's Dairyland loves the most.
Spotted Cow, New Glarus Brewing Company's Flagship Beer
I'm not exactly sure of what all is going on inside that green bottle, but thousands of people love it, including my wife.
It's really tough to describe the taste to someone that has never tried it, so I went looking for a little more about what might be inside that bottle and I came across a quote from Dan Carey, Brewmaster at New Glarus Brewing Co. and create of Spotted Cow. This is how he described the flavor in an interview with BeerAndBrewing.com.
a subtle fruitiness of peach, orange, apricot, and banana. It's mildly sweet with a somewhat sour twang at the end [...]
I'm not a big beer drinker but I really like Spotted Cow, those flavors would taste great to just about any beer drinker.
5 Things You Probably Didn't Know About Wisconsin's Famous Spotted Cow Beer
1. How Spotted Cow got its name
It's a Wisconsin beer, so using a cow in the name didn't seem all that strange, but the name inspiration didn't come from a Wisconsin cow.
The name for the beer came after the Careys were traveling in England and noticed fields and fields of sheep in the farmlands they were visiting. It reminded Deb of the Holstein cows back at home, and she remarked that it'd be funny to have a cow on a beer label and maybe even name a beer after the animal's appearance.
2. Spotted cows were spotted where?
In 2019, New Glarus Police were responding to a call that reported the brewery was under 'attack' by a herd of animals.
Can you guess what animals were on the scene when police arrived? Spotted cows. You can't make this stuff up, here's the story with video.
3. Spotted Cow beer is best enjoyed with these foods
BBQ
Grilled Steak
Jambalaya
Brats
Steak
Seafood Linguine
Limburger Sandwich
Burger and Fries
Stir Fry
Bacon and Eggs
Cheese Curds
Potato Chips
Chicken Sandwich
Tilapia Filets
Pork Rinds
Reuben
Wings
Fish Fry
Nachos
So, basically everything
4. Free Tastings if you show your Military I.D.
Book your brewery tour here.
5. Why is Spotted Cow only sold in Wisconsin
From 1998 to 2002, the company's brews were also sold in Illinois, with a majority of its sales in the Chicago area. New Glarus actually pulled Spotted Cow from Illinois shelves in 2002 because the company was struggling to meet the demand for it in Wisconsin.
Sources: Wikipedia | NewGlarusBrewing.com | LiquidBreadMag.com
If you love this beer, and I suspect you do since you checked out these facts, watch this great video about the history of this rags-to-riches story.
7 Wisconsin Breweries Every Beer Lover Should Check Out