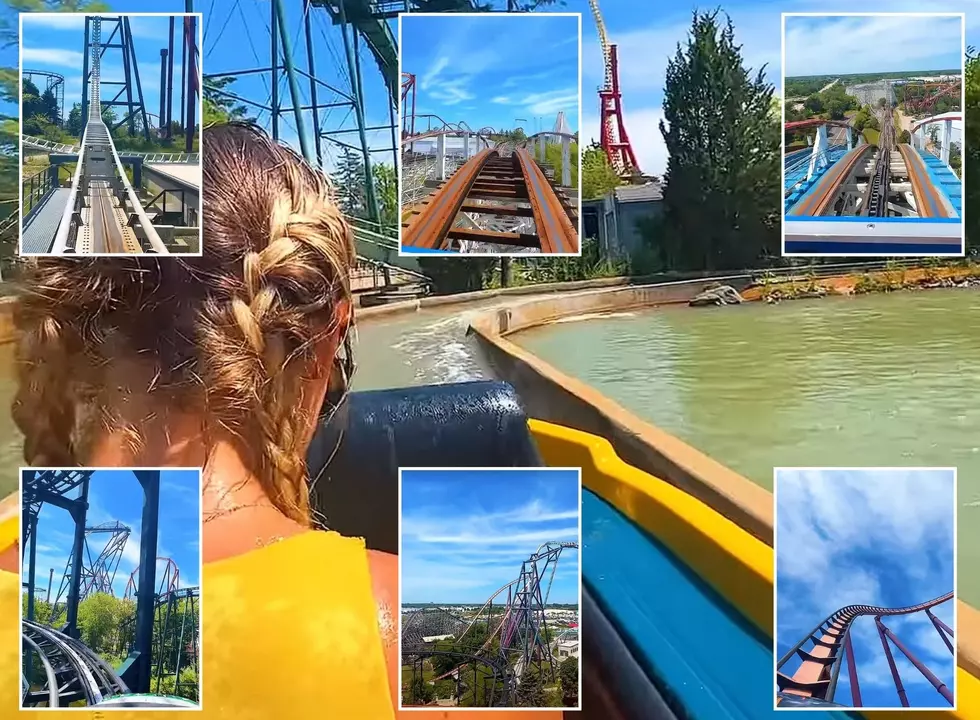 See What It's Like to Ride the Coasters at Six Flags in Illinois
Kyle Pallo via YouTube/Canva
I am a veteran of all the coasters at Six Flags in St. Louis. If you want to know anything about any of the rides there, I can help you out. However, I have never been to Six Flags Great America in Illinois. Thanks to a new video share, we can all see what it's like to ride the coasters there (and non-coasters, too).
Kyle Pallo a YouTuber who recently cruised through Six Flags Great America in Chicago and shared video of just about everything they did in the park.
I'm a little jealous as it seems like the Six Flags in Chicago has more rides than Six Flags in St. Louis. Their American Eagle is a complete knock-off of The Screamin' Eagle in St. Louis. That's not a bad thing, by the way. That's a compliment.
The Demon reminds me of what used to be The Ninja at Six Flags in St. Louis. Goliath is like the other wooden coaster in St. Louis that used to be branded as Evil Knievel. Roaring Rapids is Thunder River, yada yada yada.
Kyle Pallo is a very popular YouTube channel and I can understand why. As of this writing, they have over 133,000 followers which is impressive. Might be worth a follow if you're interested in fun Midwestern places to visit.
See Inside a Real Hobbit House a Day Trip from the Tri-States
This Monroe City Home Has its Own Fully-Stocked Lake & Paddleboat