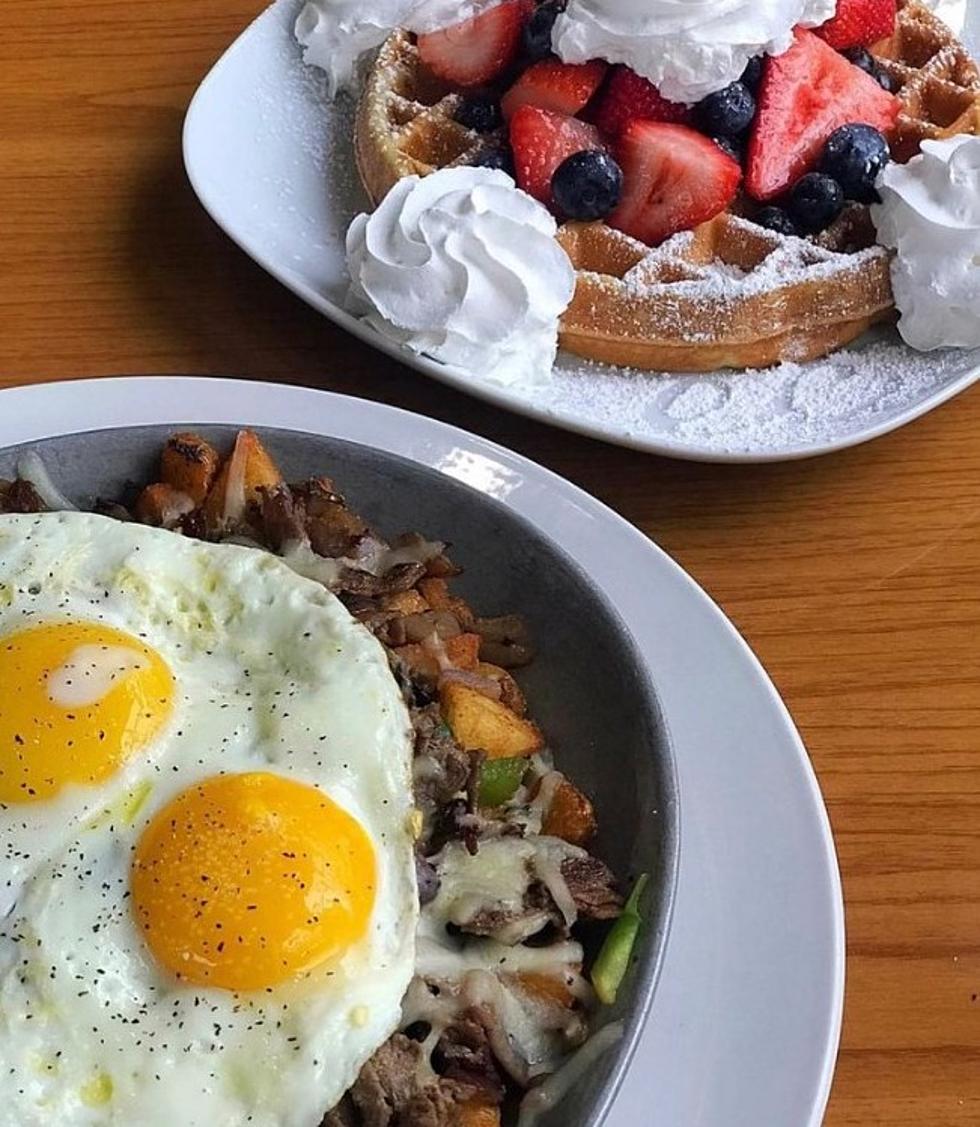 Rockford's 10 Best Spots For Brunch According to Yelp
eggsclusivecafe via Instagram
If dining out were a sport, I'd be a Hall of Famer.
Not bragging, it's just something I like to do. When I travel, one of the first things I do is check either TripAdvisor or Yelp to see which restaurants I should hit up.
Traveling to the east coast, west coast, or out of the country, I always have a plan and for the most part, it includes dining at some well-regarded restaurant.
So since I'll be staying in town this weekend, what if I was to look for places to eat a nice August brunch with the fam? Well, you don't have to look too far to see the 10 Best Spots for Brunch in Rockford.
Just about every one of these places is good even outside of brunch so realistically you can't go wrong whenever you visit them.
To try and keep things nice and even, I decided to use Yelp to help sort out the 10 best brunch options for you this weekend in Rockford.
Eggsclusive Cafe, 7105 CherryVale Boulevard in Rockford.
Greenfire Restaurant Bar & Bakery, 6795 East Riverside Boulevard in Rockford.
The Norwegian, 1402 North Main Street in Rockford.
Fresco at The Gardens, 318 Spring Creek Road in Rockford.
Lydia's Cafe, 1710 Rural Street Suite 3 in Rockford.
Johnny Pamcakes, 3700 East State Street in Rockford.
Magpie, 126 North Madison Street in Rockford.
Sweet Basil Cafe of Rockford, 2408 South Perryville Road in Rockford.
Prairie Street Brewing Company, 200 Prairie Street in Rockford.
Stone Eagle Tavern, 6445 East State Street in Rockford.
If you had to pick one place to check out this weekend for a bit of brunch or any meal really, which of these 10 would it be?
After Brunch Hit up one of these Rockford spots for some ice cream
Here are some of the best places for ice cream and other cool sweet treats in and around Rockford.
Maybe you just want lunch or dinner from a chain restaurant? Check out the 50 Most Popular Chain Restaurants in America
YouGov investigated the most popular dining brands in the country, and Stacker compiled the list to give readers context on the findings. Read on to look through America's vast and divergent variety of restaurants—maybe you'll even find a favorite or two.