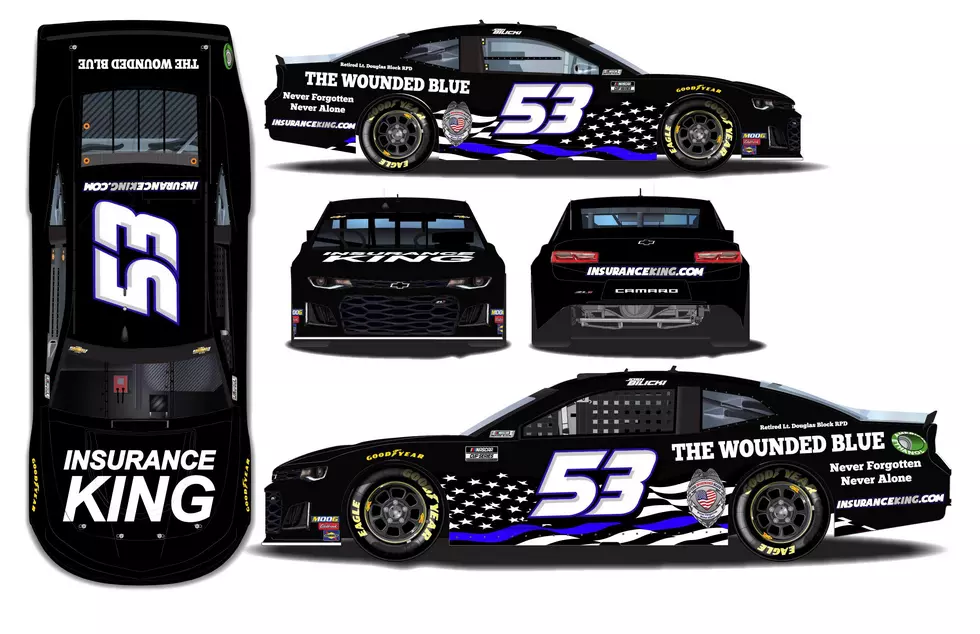 Rockford Makes National News For The Wounded Blue NASCAR (Video)
Dan Block
The "controversy" surrounding the #53 car this weekend has local ties, and made national headlines.
Josh Bilicki Racing took to the track in a beautiful, "The Wounded Blue" Insurance King, car this weekend. The car honored former RPD Lt. Douglas Block, who I had the honor of speaking to this past weekend.
The issue was with Goodyear Tires, and their lack of support for anything that shows support for law enforcement. So as this car sped around Dover with a "pro police" paint job, the entire country was on notice.
Hats off to Dan Block and everyone at Insurance King in Rockford for this amazing car. The car looked great, The Wounded Blue does amazing work CLICK HERE and the country got a little piece of Rockford.
READ ON: Weird, wild UFO sightings from throughout history
Enter your number to get our free mobile app