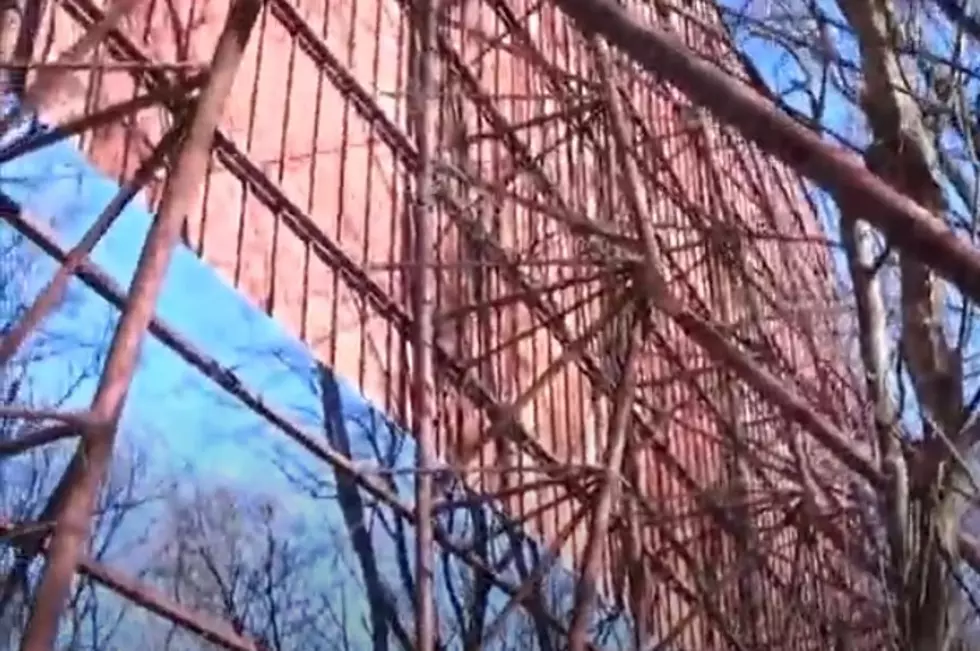 Recent Video Footage Of Rockford's Former Sunset Drive-In Theater
Current Photo of Behind the Screen at Rockford's Abandon Sunset Drive-In (from YouTube)
Here is some recent video footage of the former Sunset Drive-In Movie Theater in Rockford.
First Heard About Sunset Drive-In Movie Theater
Even though I have lived in Rockford for a long time, there are some things before my time that I did not know about. One of those places is the Sunset Drive-In Movie Theater.
I heard about it for the very first time through a local t-shirt company called Bygone Brand. They make and sell shirts and other merchandise of former Rockford businesses that were very popular back in the day.
They are a big hit with residents of the Forest City. It is a great way to look back on the good old days.
What Was The Sunset Drive-In Movie Theater
Of course, I immediately started asking around about it. One of my friends informed me that it was a drive-in that featured "Adult Movies." That seemed very strange to me. Anyone could just park near the place to watch porn from their car. At least an indoor theater is enclosed.
History Of The Sunset Drive-In Movie Theater
From cinematreasures.org,
"This was open as the Lin's Air Drive-In in 1955. The single-screen drive-in, off Samuelson Road, was fairly good-sized and could accommodate 700 cars. It was later renamed Sunset Drive-In and showed pornographic films towards the end."
What Is It Now
The outdoor theater has been closed for years. Part of it still remains. Of course, it is now covered with weeds, brush, and graffiti. Check out this recent video footage I found on the Lost Vlog YouTube Channel.
Video: The Long Abandoned Sunset Drive-In Theater Rockford Illinois
It is pretty crazy to see it now.
Future Of Sunset Drive-In Movie Theater
It looks like at some point a group was trying to reopen the outdoor theater. There is a Facebook page dedicated to it called "Sunset Drive-In Rockford Illinois." The last post was from April 2014, so I do not think it worked out.
One Of Rockford's Most Historic Homes Is Almost 180-Years-Old
Video: Making Mrs. Fisher's Potato Chip Cookies At The Former Bella Luna Bakery In Rockford