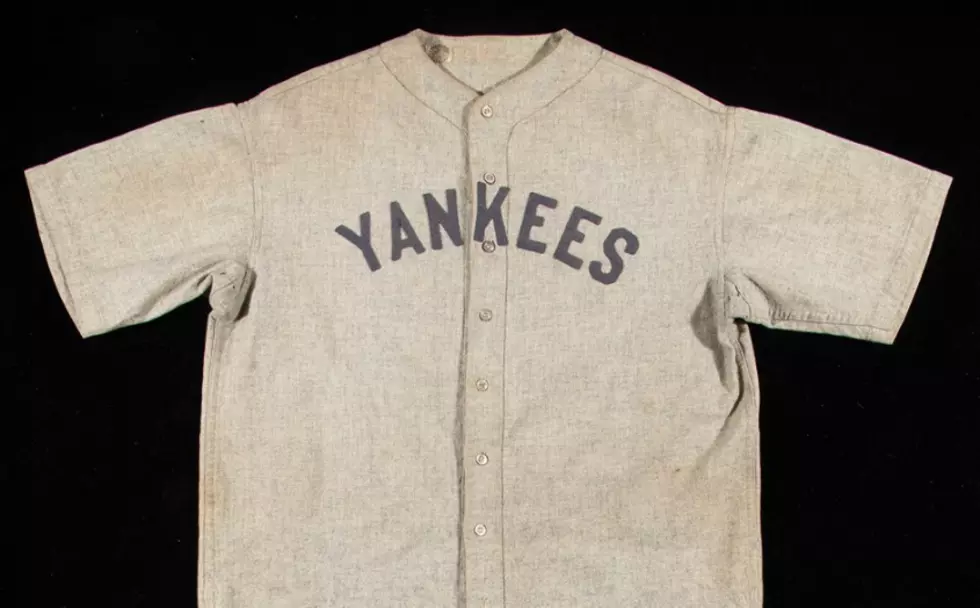 Rare Babe Ruth Jersey Is Expected to Sell at Auction for $4.5 Million
Hunt Auctions
A very rare Babe Ruth jersey is up for auction, and it's expected to go for more than $4.5 million. That would set a record for the highest grossing sports memorabilia item of all time.
It's a game-worn, Yankees road jersey, which dates back to the late '20s and it has "Ruth" stitched on the collar. Only a few authentic Babe Ruth jerseys exist. The most recent one to sell also went for more than $4 million.
This jersey will be sold as part of a live auction event featuring the Personal Collection of Babe Ruth. It'll take place at Yankee Stadium on June 15th. Other items include: Cleats, a 60th home run autographed display piece, a Lou Gehrig-signed photograph to Ruth, and signed baseballs.