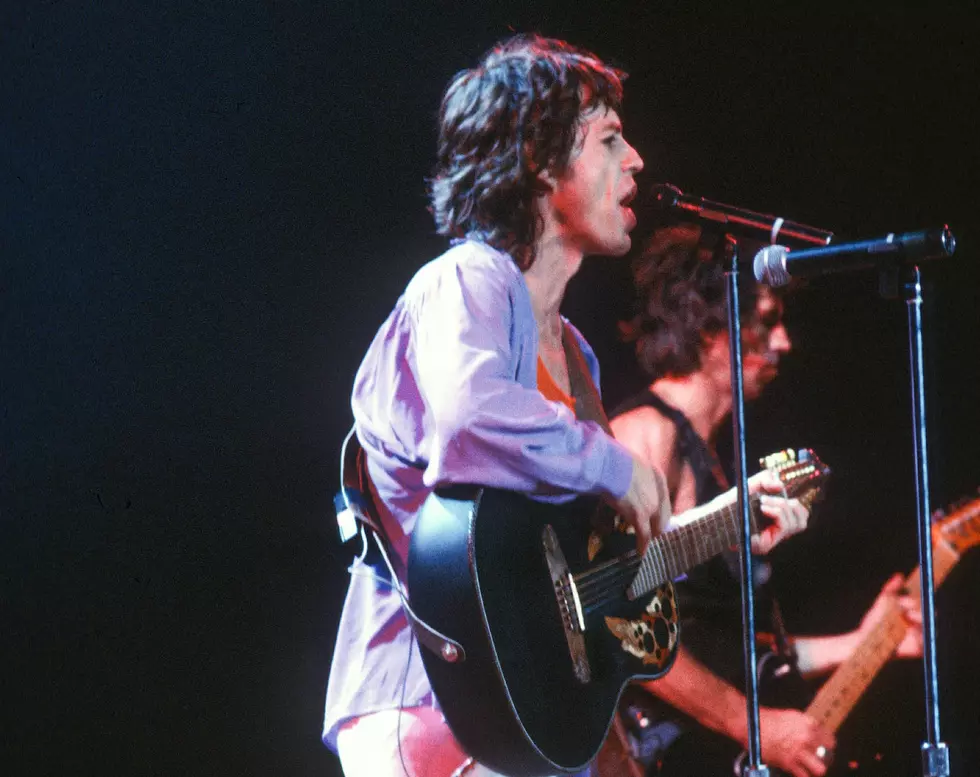 Photo Flashback Of Concerts & More At BMO Harris Bank Center
Mick Jaggar & Keith Richards from Rolling Stones MetroCentre courtesy of BMO Harris Bank Center Archives
BMO Harris Bank Center photo flashback of concerts and more.
This year is the 40th anniversary of the BMO Harris Bank Center in downtown Rockford. Since we can't have a big party to celebrate, I've been doing a series of flashbacks special thanks to LawnCare by Walter. For this edition, I was given the opportunity to go back into the photo archives. There have been so many great events in our arena over the years, it has been fun to take a look back. I hope you enjoy these pictures.
Let's start out with concerts.
Since they are our "Hometown Heroes" it just makes sense to start with them. Of course, since they are from Rockford they have played the BMO several times including the very first Rock show in the building
The most famous concert had to be the Rolling Stones on October 1st, 1981.
One artist, I still can't believe played there was Elton John. It was a solo show, just him and his piano on September 29th, 1999.
Ted Nugent has also played the BMO multiple times.
Kiss has been in Rockford with a few different line-ups through the years.
Motley Crue was banned from playing the BMO after Tommy Lee flashed the crowd during their show on November 16th, 1997. They would play the arena again in 2006 and 2009.
Judas Priest did a couple of shows at the MetroCentre early on and then returned in the 2000s.
Somehow I ended up with this picture from one of the Rock shows from early on but I can't figure out who it is. If you know, please share.
Of course, there have been other shows besides Rock. One of the biggest was Cher.
Reba was a popular concert too.
The grand opening concert featured Dionne Warwick on January 31st, 1981.
The BMO Harris Bank Center has also hosted many other events throughout its history. You can usually count on a Harlem Globetrotters game every year.
Who didn't love going to the circus?
This was a very interesting evening with motorcycles racing on ice.
Any skating events were also a big deal.
I always enjoyed going to see wrestling at the BMO.
Even though there wasn't a lot of room for them to run, the Monster Trucks were always exciting.
Here a couple of souvenirs from shows back in the early MetroCentre days.
Do you remember getting tickets for concerts before the internet. People would camp out overnight. You would have to get in line at the box office or at a ticket outlet.
Other random Rockford MetroCentre pictures courtesy of the BMO Harris Bank Center Archives.
Check out more ticket stubs and passes.
If you have any old pictures or merchandise, we would love to see it.
I hope you enjoyed this photo flashback of the BMO Harris Bank Center for the 40th anniversary.
---
Video: Interview with Doug Logan, the original GM, of the BMO Harris Bank Center
10 Reasons Why Rockford Pizza Is The Best Pizza