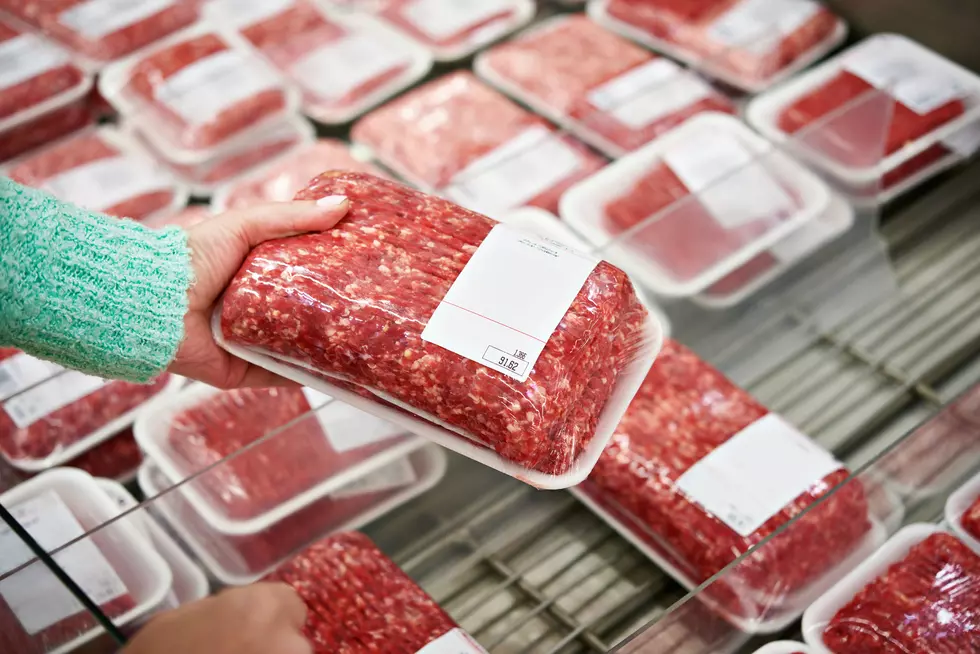 Nationwide Recall Has Been Issued On Ground Beef Products Including Walmart Brands
Thinkstock
The USDA's Food Safety and Inspection Service have issued a nationwide recall on ground beef products that includes Walmart brands.
WGN shares that over 6.5 million "pounds of "various raw, non-intact beef products" processed by JBS Tolleson, Inc. are being recalled due to a possible salmonella contaminated.
The "recall was issued after health officials identified JBS as the common supplier of raw ground beef products found to be the "probable source" of reported salmonella illnesses."
Between August 5th and September 6th, the USDA FSIS received reports of 57 cases of those being affected by salmonella in 16 states.
The recalled packages were sold between "July 26 and September 7". They were sold "nationwide under brand names [of] Walmart, Cedar River Farms Natural Beef, Showcase, Showcase/Walmart and JBS Generic."
They have the USDA inspection mark of "EST. 267."
The biggest concern about these ground beef products is that the FSIS thinks that consumers may have bought these products and put them in their freezers to use at a later date. The urge all customers to check the beef products under those recalled brand names and to throw them out or return them to their place of purchase if they are marked with EST. 267.