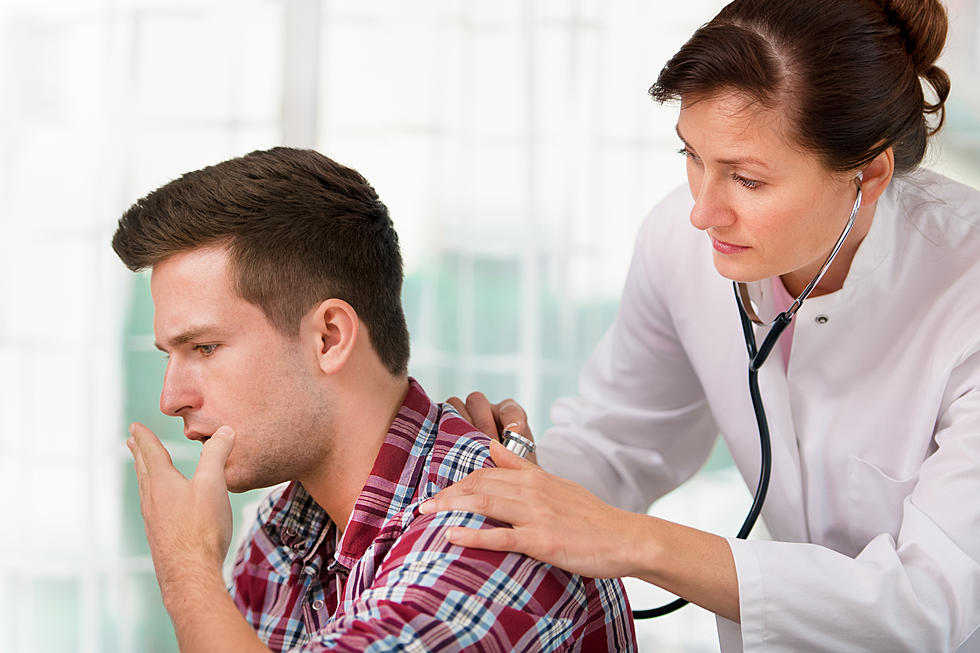 More Cases of Whooping Cough Confirmed in Winnebago County
ThinkStock
Tis' the season for runny noses and coughs. But it is just a common cold? Or something else?
Winnebago County has confirmed that 19 more cases of Whooping Cough have been confirmed.
Eeek! That really is not good. Not good at all.
According to a report picked up by WIFR, the "Winnebago County Health Department says there have been 19 confirmed cases of Pertussis including students in the Rockford, Harlem, and Rockton school districts."
Wow! Just two and a half weeks ago I blogged that only 6 cases had been discovered in the area. Now it's up to 19. That's 19 more than want we need to see developing within our school systems, children or with anyone...
Anyone can get sick with "Pertussis" / Whooping Cough but those that can be seriously affected are "babies under one year, pregnant women and people with compromised immune systems."
To protect yourself and your children it is strongly advised to get vaccinated for it, "stay home when we are sick, cover our cough, throw out used tissues and wash our hands."
Symptoms of Whooping Cough are as follows:
• A runny nose, low-grade fever
• Fits of many, rapid coughs followed by a high‐pitched "whoop" sound
• Throwing up during or after coughing fits
• Coughing may be worse at night, disrupting sleep
• Being very tired after coughing fits
• Apnea in babies – a pause in breathing
Now you can see why in the beginning it's often misdiagnosed or thought of as a cold.
To read more about what to do if you or someone you know has been diagnosed with Pertussis, or shows these symptoms, click the button below.