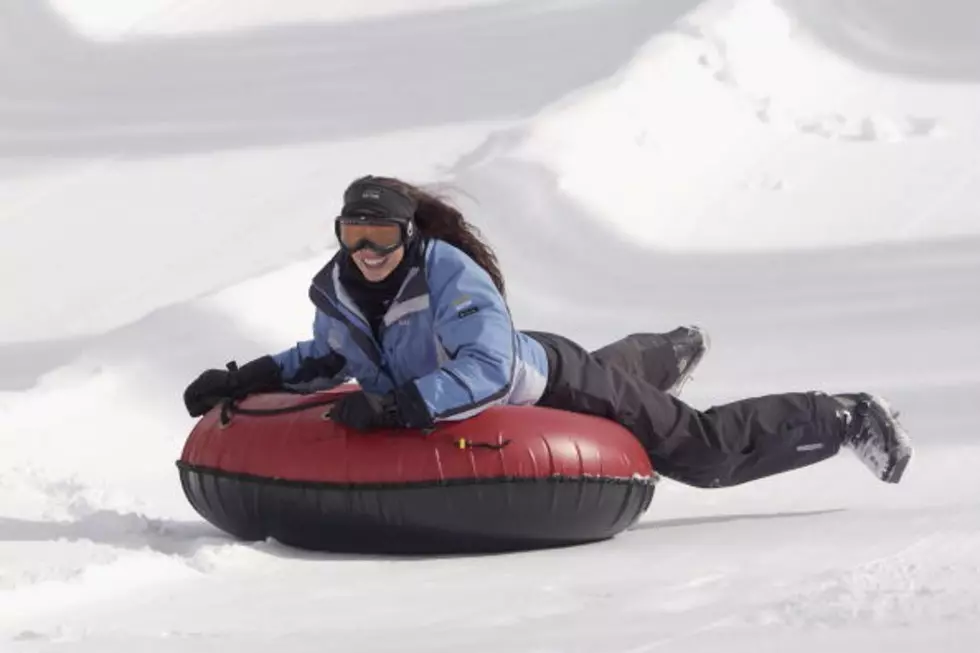 Massive Snow Tubing Hill Less Than One Hour from Rockford
Getty Images
The Farmer's Almanac is predicting a lot of snow for our area this winter, so I guess that is a good thing since outdoor fun is likely to be the cool thing to do in 2021 as well.
As a kid, I loved going sledding/tubing, but I did not love making the trek up the big hill, tube/sled in hand, for another joyride down the hill.
Good thing snow tubing technology has advanced a bit and now features a mechanic tow back up the hill at most parks. Makes the fun so much better for people who get tuckered out easily.
Back to the point at hand, if snow tubing is your thing, yes, Rockford is blessed to have the Snow Park at Alpine Hills opening again for our tubing enjoyment in 2021, but here's one more awesome option to try that's just a short drive from Rockford.
Villa Olivia is a gorgeous ski resort located in Bartlett County's stunning park system. Here, you can ski, snowboard, stay, and make merry with your loved ones.
Snow tubing at Villa Olivia is sold in 2-hour time slots and is geared toward people aged 6 and up. They do have a ride-share option for kids ages 4 and 5, but the most important thing you need to know is that reservations fill up FAST. Get more info now at bartlettparks.org.
Catch Lil Zim on 'Q98.5 Mornings with Lil Zim & JB' on Q98.5 from 6:00 a.m. to 10 a.m. Follow her on Twitter, Instagram, and  Facebook
TOP 10: The best holiday TV specials of all time, ranked