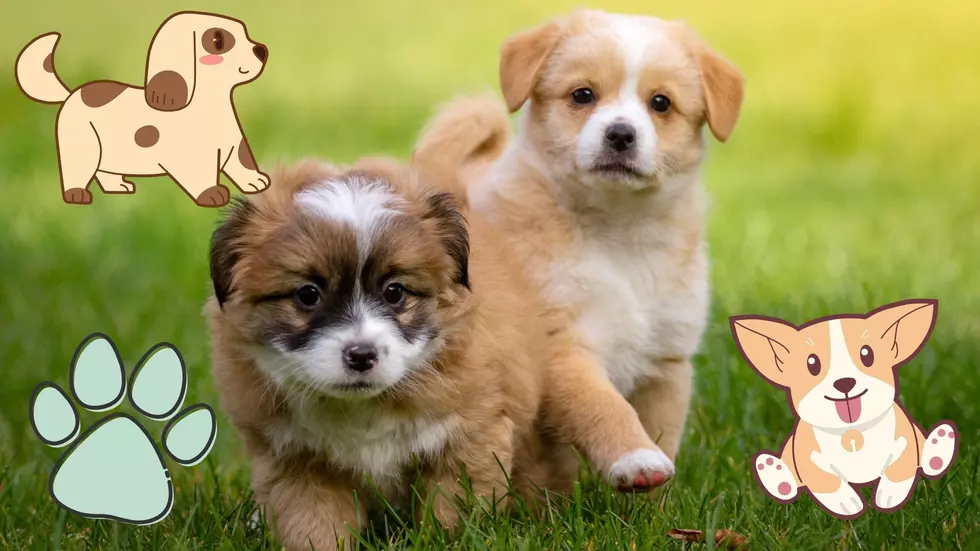 Mark Your Calendars for Puppies in the Park in Barry Illinois
Canva.com
Puppy lovers rejoice Puppies in the Park is coming to Barry, Illinois this June and it is all about raising money for the local animal shelter, here are all the details you need to know.
Kate's Kitties & K-9's is hosting the event Puppies in the Park on June, 12th at Lafayette Park in Barry, Illinois. Kate's mom messaged us here at KICK-FM telling us that her 14-year-old daughter Kate has already raised thousands for the Pike County Illinois Animal Shelter and hopes to keep raising money with this next event Puppies in the Park.
Puppies in the Park will feature puppies and animals that are available for adoption from the Pike County Animal Shelter, as well as 20 plus vendors, and a food truck, the event starts at 9 am and goes until 3 pm. If you want more information on the event check out the Facebook event page by clicking here! Also, you can get involved with Kate's Kitties & K-9's by following their Facebook page by clicking here!
If you are interested in learning more about the animals available for adoption or helping out the Pike County Animal Shelter check them out by clicking here! 
We love seeing stories like this here at 97.9 KICK-FM, and we are always looking to help promote great events and local people who are doing whatever they can to help out local organizations. You can always send us a message on the 97.9 KICK-FM Facebook page or you can reach out to us through the KICK-FM app.
RANKED: Here Are the 63 Smartest Dog Breeds
Does your loyal pup's breed make the list? Read on to see if you'll be bragging to the neighbors about your dog's intellectual prowess the next time you take your fur baby out for a walk. Don't worry: Even if your dog's breed doesn't land on the list, that doesn't mean he's not a good boy--some traits simply can't be measured.