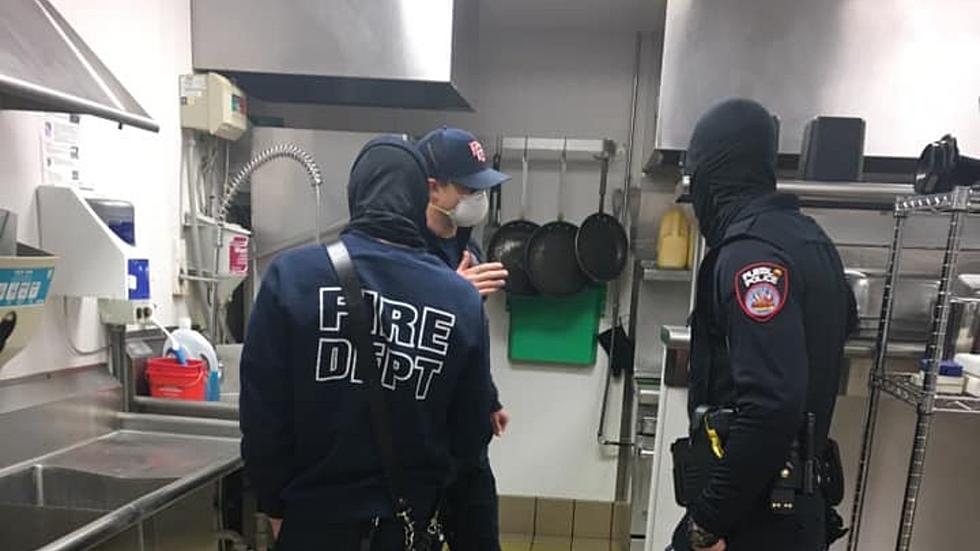 Man Stealing Snacks Assaulted Hotel Employee
Pueblo Police Department
Police in Colorado have arrested a man who allegedly tried to steal some snacks from a hotel before assaulting the employee who caught him in the act.
Pueblo Police say they responded to the hotel just before 5am Thursday.
The employee told officers that the man came in and tried to steal some snacks that were sitting out. When the employee told him they needed to be paid for, the man allegedly pulled out a horseshoe and hit the employee in the head with it.
Police said the suspect then threw a piece of rebar at the victim before running further inside the hotel, losing his shoes along the way.
Shortly after disappearing, the man then pulled the fire alarm and attempted to hide in the kitchen, where he attempted to microwave a fire extinguisher and damaged other property.
Police said more officers arrived to assist finding the suspect, and he was found after breaking a glass door in an attempt to escape.
The employee wasn't seriously injured, but the police department stated that the suspect is facing multiple charges.
Read more at KNWA 
Quad Cities Texts