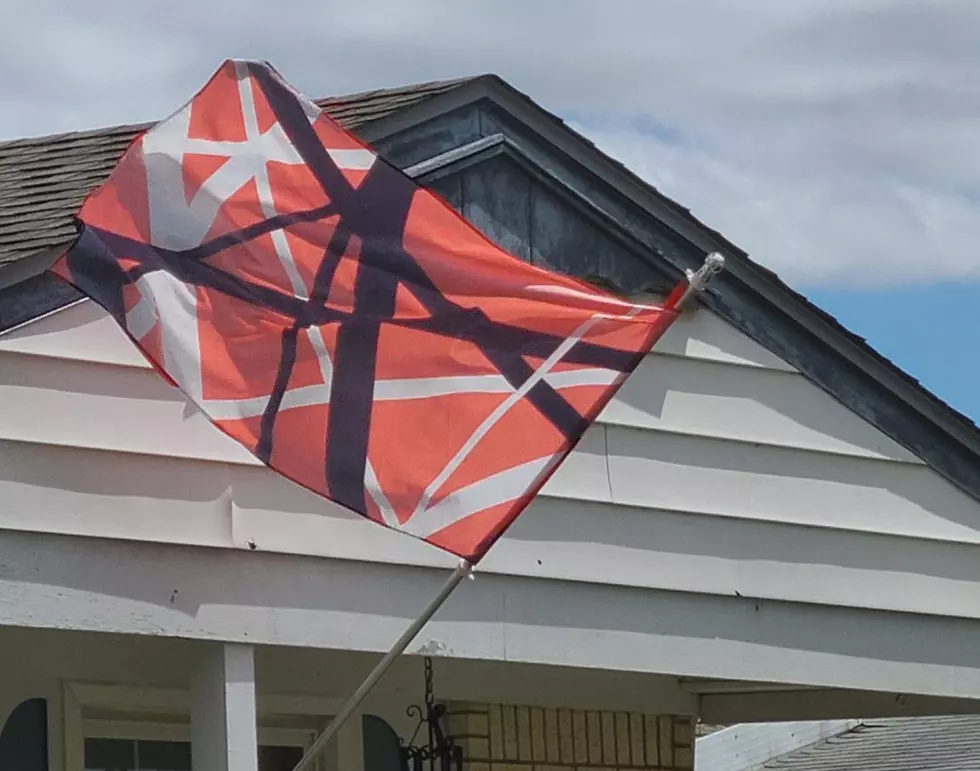 Loves Park Van Halen Fan Honors Late Guitar Player With Flag
Eddie Van Halen Flag In Machesney Park
Late guitar player of Van Halen is honored by a Loves Park fan with a special flag.
Growing up, I was the youngest kid on my block by a couple of years. It was not too bad because the older boys in the neighborhood took me under their wings. They got me into football and playing in the local youth league.
More importantly, I learned about great music from them too. I remember the first time one of them played me, Van Halen. It changed my life. I was immediately a fan. It was the songs, the album covers, their look, the logo, and more importantly the band's guitar player and namesake, Eddie Van Halen.
Because of Eddie Van Halen, I saved up my paper route money to buy an electric guitar. I also went out and purchased all the band's albums. Through the years, I was able to see them live several times. Luckily, one time at the United Center in Chicago from the front row.
I will never forget October 6th, 2020. I was visiting my mom in the suburbs. A few days earlier she had fallen down and fractured her hip, so I went to see her in the hospital. I had not been on the internet, social media, watched television or listened to the radio. I had my cellphone on silent. I was out of touch for a few hours. When I finally checked, I had several text messages from friends sharing the bad news that Eddie Van Halen had passed away. It was a very sad day.
Fans around the world paid tribute to their fallen hero. This was a local one. A fan in Loves Park on Elm Avenue is flying a flag to remember Eddie Van Halen featuring his trademark striped pattern. Check it out.
Eddie Van Halen Flag In Loves Park
If you get a chance, drive-by cranking some Van Halen and give a friendly honk of the horn in Eddie's honor.
How about an Eddie Van Halen solo...
Video: Van Halen Eruption Guitar Solo
26 Classic Rock + Metal T-Shirts Everyone Has Owned at Some Point
Video: Interview with Kenny Wayne Shepherd