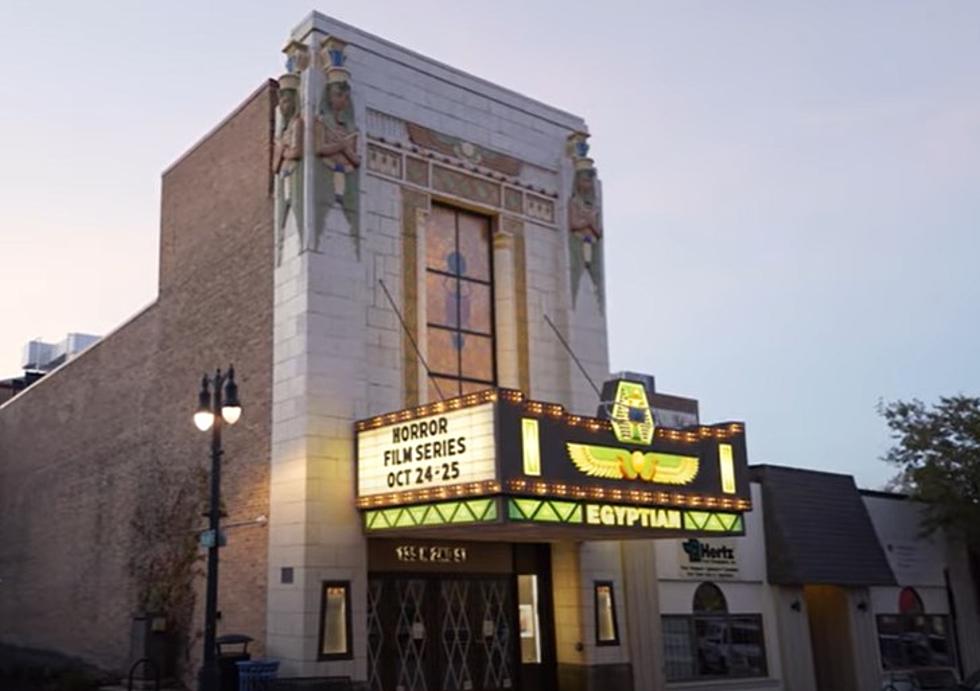 Legendary Horror Films Featured On Big Screen At Illinois Theater
Photo From Egyptian Theatre YouTube Channel
A historical theater in Illinois will be featuring a horror movie series on the big screen.
The Halloween Season Is Coming Soon
One of my favorite seasons of the year is fall. There are so many reasons including football, apple donuts, and leaves changing colors to just name a few. On the top of the list is definitely Halloween. I love everything about it from the decorations, costumes, candy, and scary movies.
Horror Movies During Halloween Is The Best
I really enjoy watching horror movies, especially around Halloween. The only problem is that no one in my family feels the same way. They all get scared. If I watch them, it is usually a solo mission. My favorites are ones from my younger days that are a little bit cheesy too. The newer ones are kind of freaky.
Best Way To Watch Scary Movies
I remember as a teen going to the movie rental store with my friends on a Friday night to pick out the latest and greatest horror movies on the rack. Streaming just is not the same. Do not get me wrong, I appreciate the convenience but there was just something about actually picking up and checking out the movie box.
Of course, the ultimate horror movie-watching experience is on the big screen in a theater. It is so much more frightening. I remember getting freaked out seeing the first "Nightmare on Elm Street' in the theater. Unless it is a new release, we rarely get that opportunity.
Classic Horror Movies Coming To The Big Screen
I just heard some great news. This year for the Halloween season, there will be an opportunity to experience some legendary scary movies on the big screen. The historic Egyptian Theatre in DeKalb, Illinois will be hosting a horror movie series.
Here is the schedule...
September 28 - Poltergeist
Video: Poltergeist Official Trailer
October 5 - Gremlins
Video: Gremlins Official Trailer
October 12 - Misery
Video: Misery Official Trailer
October 19 - The Shining
Video: The Shining Official Trailer
For more information and to purchase tickets, HERE.
Video: Egyptian Theatre in DeKalb
If you aren't a big fan of horror movies, these might be better for you. 25 Scaredy Cat-Approved Halloween Movies
If you don't like Halloween, here is another option for fall.
Fall seems to be the season most of us think we'll start exercising to lose the summer excess, but hold on, not so fast. You have to get a sack of donuts first.