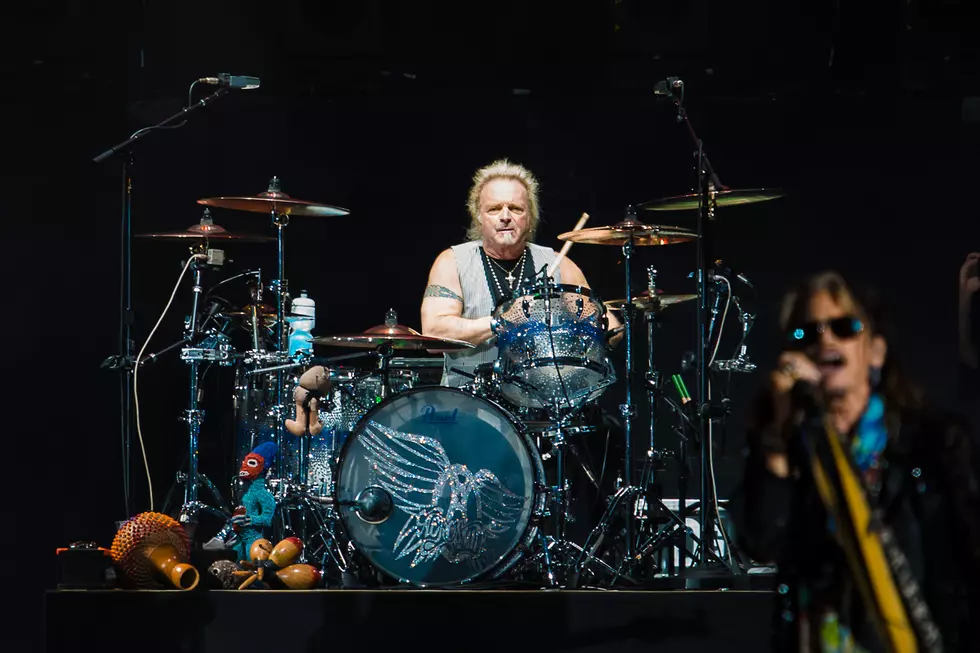 Joey Kramer OUT as Aerosmith Drummer?
Mauricio Santana, Getty Images
According to TMZ Joey Kramer who has been the drummer of Aerosmith since the beginning..appears to be done.
Kramer suffered some "minor" injuries last year and apparently the band feels as if that has made the band feel like he isn't playing to their level. Aerosmith has a big 2020 planned with some huge gigs, and it doesn't look like Kramer will be part of these events.
Joey Kramer claims that the rest of the band told him to get in a studio and play along to a track to see if he still had his chops...then they would decide if he was worthy. Ouch!