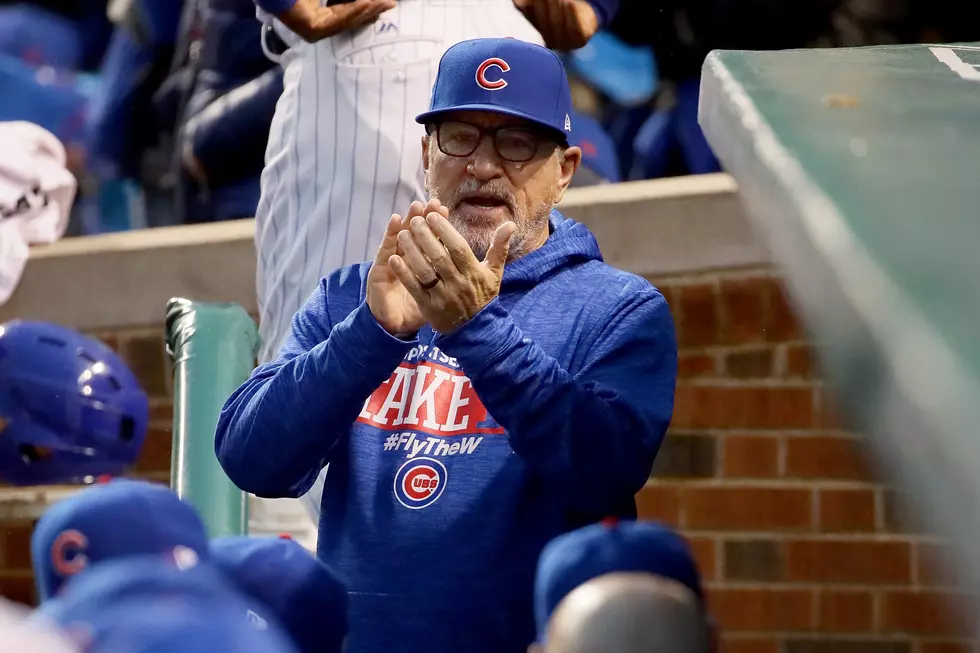 Joe Maddon Has A New Slogan For The Cubs This Season
Getty Images
From the man who gave us the slogan "Try Not To Suck".
Joe Maddon has a new "Maddonism" for the Cubs and for well for us too this season.
NBC Chicago shares that Chicago Cubs Joe Maddon has done it again with his pithy, yet smack you between the eyes, slogans to inspire and encourage his team for the new season.
The slogan was revealed on the Cubs twitter page when a picture was shared of the "Maddonism" which was spray painted onto the Cubs practice field in Arizona.
The two E's stand for Energy and Enthusiasm while of course we know what the W stands for the winning W Flag that proudly flies over Wrigley every time the Cubs get a win.
I can't wait to see this on a t-shirt. I just wonder how long it will be until those are churned out?
I'd wear it proudly. Would you?