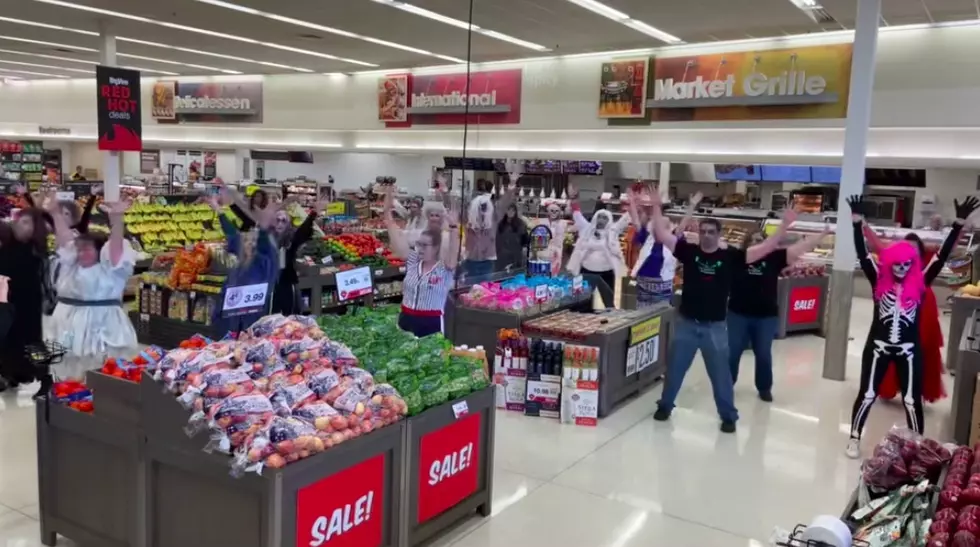 Illinois HyVee Grocery Stores Were Taken Over By A Monster Mash Flash Mob
HyVee
 On Saturday, October 29th a monstrous flash mob broke out at the HyVee on Avenue of the Cities. The grocery store shared the video of their TERROR-ific performance.
"I was working in Hy-Vee, one afternoon

When my ears beheld an eerie tune

For a group of monsters began to rise

And suddenly to my surprise

They did the monster mash!"
Imagine pushing your cart around the grocery store debating if you want cookies or carrots when all of a sudden this starts happening...
This was not the only HyVee the monster mob visited. They also traveled to Milan and Rock Island HyVee's Wednesday through Friday.
The flash mob even performed the Thriller dance by Michael Jackson.
Watch out for Christmas time, these flash mobbers might return with some jolly dance moves!
TYCOGA Vineyard & Winery
TYCOGA Vineyard & Winery in DeWitt, IA is allowing you to enjoy their patio during the winter months. Rent one of their heated igloos to enjoy their award-winning wine and wood-fired pizzas with your 7 closest wine friends.