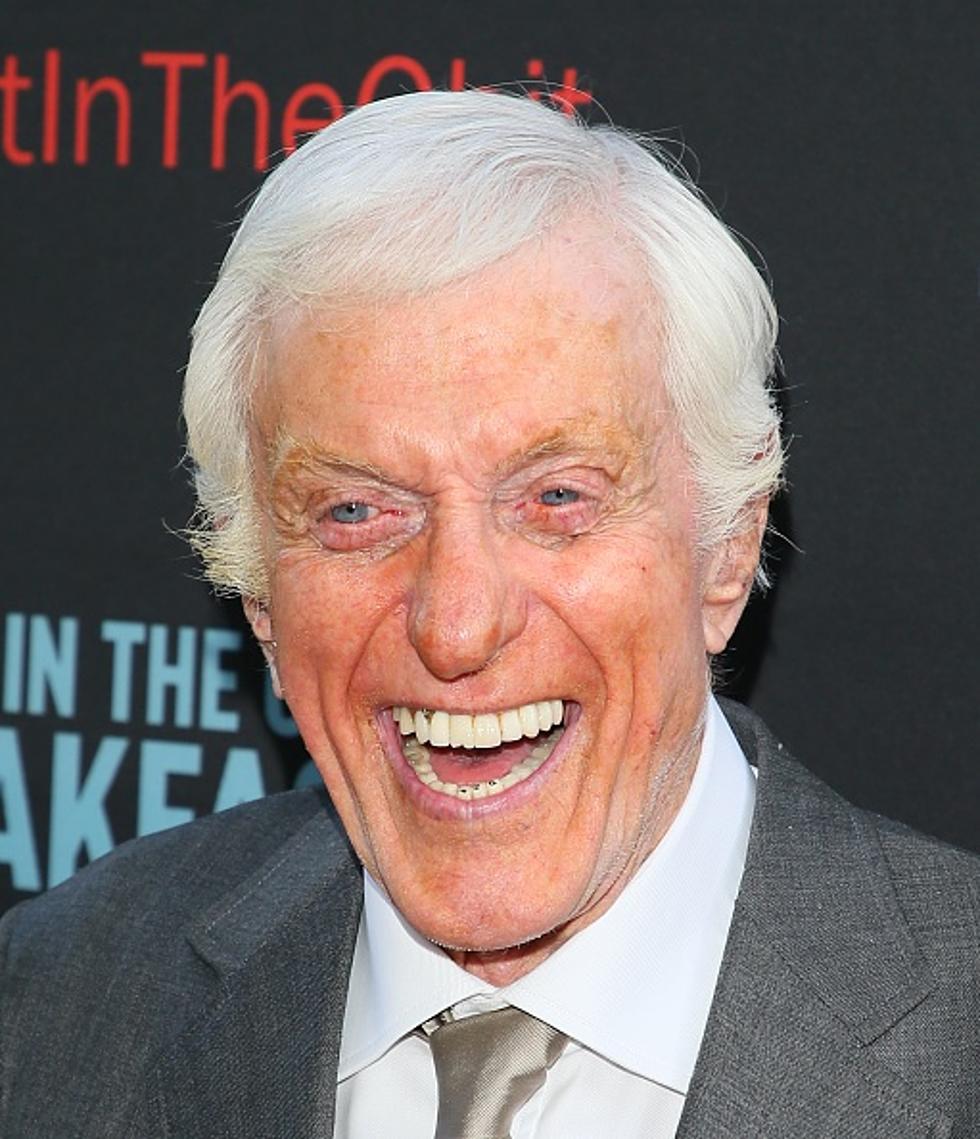 IllinoisTop200 Voters Name Dick Van Dyke Illinois' Top Actor
Getty Images
He was Rob Petrie, Bert the Chimney Sweep, Caractacus Potts and countless other characters. Now Dick Van Dyke's latest role is top actor in Illinois history, as chosen by voters in the Illinois Top 200 project.
As we count down the days and weeks until Illinois' bicentennial celebration, the IllinoisTop200 project has been hard at work gathering opinions on the "tops of Illinois." The Illinois Top 200 project lets Illinoisans vote every two weeks on the most inspiring leaders, greatest inventions, top businesses and much more. By the state's 200th birthday on Dec. 3, voters will have chosen 10 favorites in 20 different categories, making up the Illinois Top 200.
Dick Van Dyke, who grew up in Danville, Illinois was chosen as Illinois' top actor of all time, but there was some tough competition.
Here are Illinois' top ten actors of all time, as chosen by voters at IllinoisTop200:
Dick Van Dyke – The beloved actor, singer and dancer was raised in Danville. He won a Tony for "Bye Bye Birdie," then reached national stardom with "The Dick Van Dyke Show" and appeared in such films as "Mary Poppins" and "Chitty Chitty Bang Bang."
Bill Murray – After growing up in Wilmette, Murray achieved fame on "Saturday Night Live" and later starred in such classic comedies as "Ghostbusters," "Caddyshack" and "Groundhog Day."
Gene Hackman – Hackman spent most of his childhood in Danville, later joining the Marines and then embarking on a film career that includes "The French Connection," "Hoosiers" and "Mississippi Burning." He won two Oscars.
Harrison Ford – Born in Chicago and raised in its suburbs, Ford became a Hollywood superstar playing Han Solo and Indiana Jones. Other notable movies include "The Fugitive," "Blade Runner" and "Witness."
Gary Sinise – Sinise grew up in Blue Island, studied at Illinois State and launched his career at Chicago's Steppenwolf Theatre. He won two Emmys and received an Oscar nomination for "Forrest Gump."
Charlton Heston – Heston was raised in the Chicago suburbs. He appeared in 100 films, including "The Ten Commandments" and "Planet of the Apes." He won an Oscar for "Ben Hur."
Marlon Brando – Brando grew up in the Chicago suburbs. He became one of the greatest actors in history with performances in "On the Waterfront," "A Streetcar Named Desire," "The Godfather" and "Apocalypse Now."
John Belushi – Belushi was born in Chicago, grew up in the suburbs and learned his craft at Chicago's Second City. He became a star on "Saturday Night Live" and then a superstar in "Animal House" and "The Blues Brothers."
Melissa McCarthy – McCarthy, who grew near Plainfield, had her first big success on "Gilmore Girls" but reached new heights in the movie "Bridesmaids," for which she received an Oscar nomination. She has also won two Emmys.
John Malkovich – Malkovich, a Benton native, was a charter member of Chicago's Steppenwolf Theatre Company. He starred in "Places in the Heart," "In the Line of Fire" and "Being John Malkovich" and won an Emmy for "Death of a Salesman."
The nominees who did not make the top 10 were Mary Astor, Andre Braugher, Dennis Franz, Rock Hudson, Marlee Matlin, Bernie Mac, Joe Mantegna, Frances McDormand, Laurie Metcalf and Gloria Swanson.
Voting in the next category, top entertainers, is underway at IllinoisTop200.com. The nominees include Richard Pryor, Walt Disney, Shonda Rhimes, Katherine Dunham and Bob Newhart.