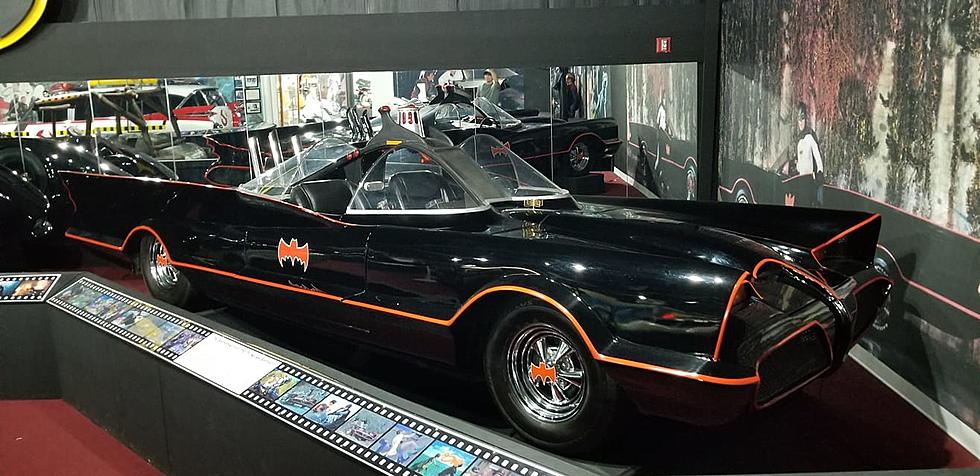 Historic Auto Attractions In Roscoe Is Now Open For 2021 Season
Photo from Historic Auto Attractions Facebook Page
Now open in Roscoe for the 2021 season is Historic Auto Attractions.
Big Fan
When I was growing up, I noticed many cool cars on TV and in the movies. I was immediately a big fan. Vehicles like Knight Rider, Ghostbusters Ecto-1, and the Mach 5.
I remember when my parents took me to see the Batmobile for the very first time. I was in awe. I stood there for several minutes checking it out. I was really excited when they were handing out 8x10 pictures to take home. I made my dad frame it and hang the photo on my bedroom wall.
Whenever I find out about a museum or exhibit that features pop culture items like that, I try to go there for a visit. I have seen a lot of amazing things.
In fact, there is a place right here in our community.
Hidden Gem
I still can not believe we have such an incredible museum with such an awesome collection of historic and famous items in our area.
It really is a hidden gem for the community. I think because it is located just outside of Rockford in Roscoe, there is a chance it could get overlooked.
If you have been there you know what I am talking about. You might not really know about this place but I highly suggest you plan a visit sometime this summer.
I am talking about Historic Auto Attractions in Roscoe.
Check Out This Video Tour
Video: Historic Auto Attractions - America's Greatest Private Museum? Full Tour + JFK Exhibit
What Is Historic Auto Attractions
According to historicautoattrcations.com,
"More than just a display of historic automobiles, it's a journey through time! Over 75 historic autos displayed in 36,000 sq. ft., including the world's largest collection of presidential and world leaders limousines, John Dillinger's getaway car, Elvis Presley's personal car, Indy cars, TV Land cars, and movie cars such as the Batmobile. Kids will love the Turn-of-the-Century Room with an old west-style stage coach and other period vehicles."
Their exhibit rooms include...
Illinois Stock Car Hall Of Fame
More Info
The museum is now open until Labor Day.
From Historic Auto Attractions Facebook page...
More info, HERE.
Rockford Man's Amazing Star Wars Collection
Rockford Man's Amazing Star Wars Collection
Video: Meeting The Ghosts At Tinker Swiss Cottage
LOOK: See the iconic cars that debuted the year you were born