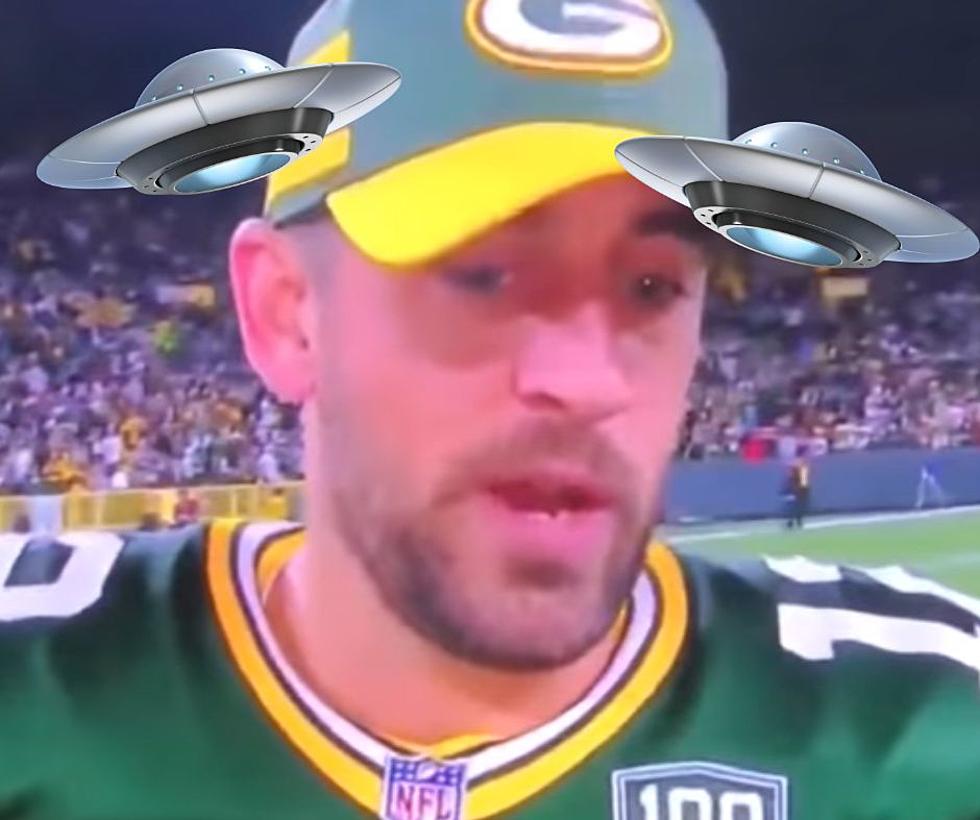 Green Bay QB Says 'UFOs' Are Stopping Jeffery Epstein List From Coming Out
Youtube - Wep Demond
It's OFFICIAL, Aaron Rodgers is crazy...Coo Coo for Coco Puffs, off the deep end, he's freakin' NUTS!
"Obviously there was some sort of Chinese Spy Balloon up in the sky, allegedly, and there's been a few other objects that have been shot down. Interesting timing, there's a lot other things going on in the world. Theɾe's some files thɑt hɑѵe some nɑmes on them thɑt miցht be ցettinց ɾeleɑsed ρɾettү soon. [Ghislɑine] Mɑxwell wɑs the onlү ρeɾson eѵeɾ conѵicted of tɾɑfficĸinց ɑnd nobodү who wɑs inѵolѵed in the tɾɑfficĸinց eѵeɾ went to jɑil. Nothinց to see heɾe." - Aaron Rodgers   Buzzfeed
Wait a second, Aaron...So the reason that the Chinese Spy Balloon was shot down, and other floating balloon objects has been targeted by U.S. Military, is because we are distracting people...So we will forget about things like Jeffery Epstein's "client list?"
Oh. My. Aaron. What did that darkness retreat do you?
As much crazy talk as Aaron has spewed in the past few years, this one is actually troubling. I personally believe that Aaron just likes to hear himself talk, and enjoys ruffling feathers...What else can I say or do that will get attention. Buzzfeed
But this one is some bizarre stuff that truly has me worried for his physical and mental health. NFL football is a violent game and #12 has taken his fair share of head shots, I truly hope this isn't something like that.
25 Places You Need to See Next Time You're In Wisconsin