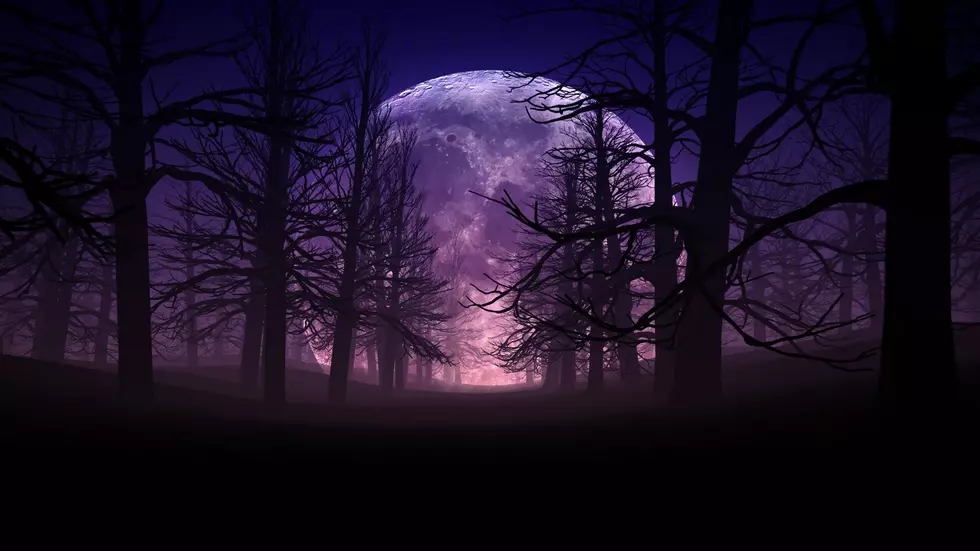 Admire The Full Moon While Hiking Through Nature At Night In Rockford
Canva
If you thought Rockford didn't offer anything super cool for you to do this Summer, you thought wrong!
I'm always down for an adventure.  Give me a day, place, and time and I'll 100% be there.  If you told me we were going to hike in the middle of the night in the wilderness, I'd probably... think about it... but honestly I'd still go.  This is like a once in a lifetime experience and being with professionals who have my safety in mind definitely makes me feel a lot better.
SEVERSON DELLS NATURE CENTER
Severson Dells is a Nature Center that has been educating the community about the environment since 1976!  You can visit them on school field trips, sign up for fun events, and take full guided hikes to learn more about the wilderness.
A new event coming up is the Full Moon Hike where the Nature Center takes you out to the woods and prairie to get a glimpse of the full moon!  On this adventure, you'll get to experience nature like never before.
You'll get the opportunity to tour the forest preserve after dark and learn about moon lore, nocturnal animals and their adaptations, and experience the wonder of nature at night! - Severson Dells
They've captured the moon when it was this gorgeous strawberry color before - the perks of stepping outside and exploring the world around you!
The full moon will make its appearance on Monday, May 16th.  For just $5 to secure your spot on this tour, you will see nature from a whole different view.  The hike starts at 8pm and lasts until 9:30pm.  Severson Dells is located at 8786 Montague Rd, Rockford, IL 61102.
Don't forget to bring a backpack, bug spray, and all the necessities to survive in the wilderness.  It's going to be a very fun time, guaranteed!
Amazing Giant Human+Nature Sculptures At Morton Arboretum
Amazing Giant Human+Nature Sculptures At Morton Arboretum
This Abandoned Illinois Animal Hospital Is Littered with A Whole Lot of Strange
This animal hospital has sat deserted since at least the early 2000s.