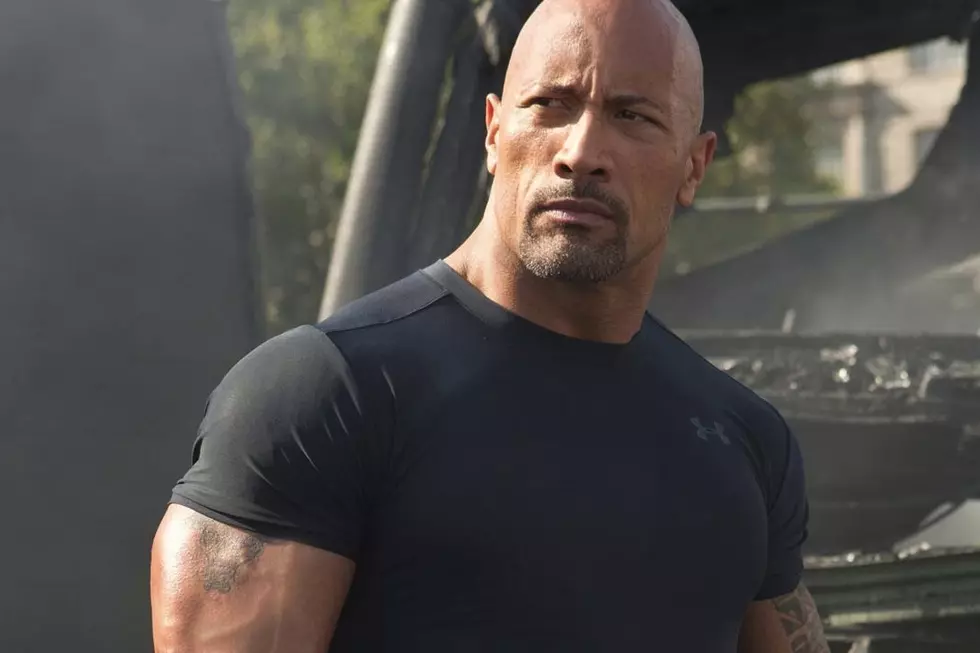 Dwayne Johnson to Light Up 'Skyscraper' Thriller Summer 2018
Universal
There are three perfect combinations in the world: peanut butter and jelly, steak and red wine, and The Rock and a good old-fashioned blow-'em-up action movie. Good news for Dwayne Johnson fans: If you enjoyed watching him save his family from an enormous earthquake in 2015's San Andreas, you'll love watching him save his family from atop a burning building in Skyscraper, officially coming summer 2018.
Johnson has been branching out over the years since he became an irreplaceable part of the Fast & Furious series, making a certifiable big-budget action star of himself in movies involving natural disasters and/or wide-scale destruction of property. For his next trick, The Rock is cooking up Skyscraper, which will begin filming this August in China according to today's Instagram post. Johnson plays a disabled war veteran who has to save his wife and kids from the top of the world's tallest building, that also happens to be on fire.
Our script, written and to be directed by Rawson Thurber, focuses on the world's largest skyscraper — that's on fire. A towering inferno almost a mile into the sky and my wife and kids are trapped on the top floor.

My character is a disabled US War Vet and former FBI Hostage Rescue Team leader. This character is inspired by the thousands of disabled US veterans and war heroes I've had the honor of shaking hands with over the years. This character is also an homage to the every day man and woman who, despite all odds, will dig deep and do everything possible to protect and save their family.

 
It's easy to roll your eyes at disaster movies like this, and, historically, they're not necessarily very good. But it's also difficult to dislike Johnson's, as his enthusiasm and excitement for every role he plays is kind of infectious. And it'll certainly be a spectacle to watch The Rock fight his way up a flaming building, no matter how silly the plot may sound.
Skyscraper hits theaters July 13, 2018.