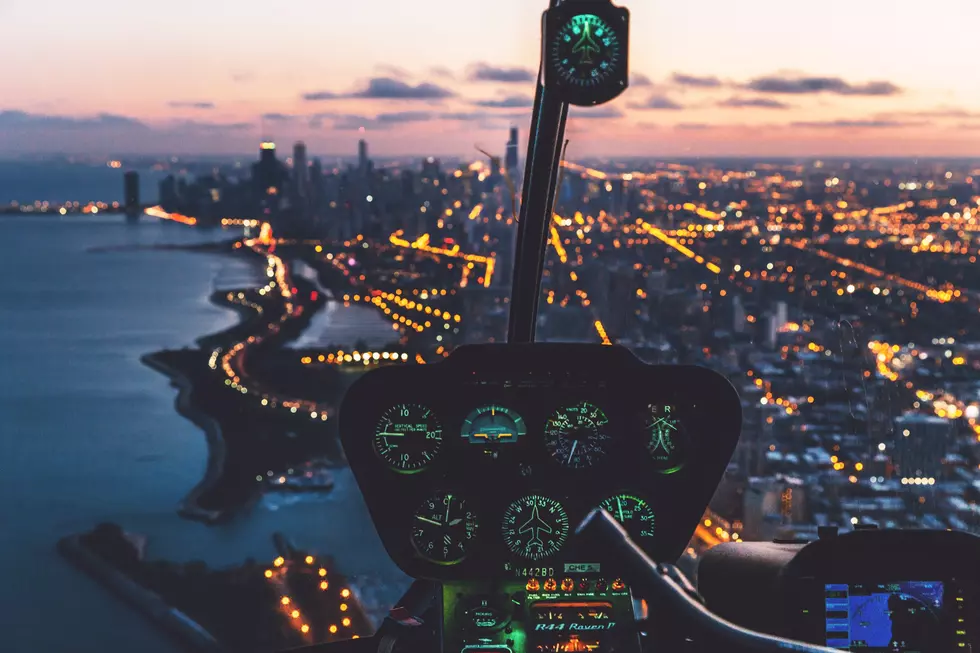 Dream Of Helicopter Flying You Over Chicago Traffic Is Coming
austin-neill-4pHcmcPsP8A-unsplash
Coming soon to Chicago, flying over traffic in a helicopter.
Do not get me wrong, I love Rockford. It is my home. There are all kinds of fun things to do and tasty food to eat. Sometimes, you just need to get out of town for a few hours. Plus, there are some things you just can not do in the Forest City.
During a regular year, I make several trips into and around the Windy City. My mom lives in the suburbs. I am a Chicago Bears season ticket holder. I also enjoy going to see the other teams in town including the Blackhawks, Bulls, Cubs, and White Sox. My hobby is going to see live bands in concert, so many are scheduled in the city. Also, a lot of my friends that I grew up with live there too.
I remember as a kid, my dad had a long commute to and from work every day. He spent a lot of time in the car. Have you ever noticed that is it never easy to get anywhere around Chicago? There is always traffic. It does not matter what day of the week or time of day. The roads are always packed. I would hate to find out how much time in my life I have wasted sitting in congestion.
I have always joked with my friends and family that if I ever won a big jackpot in the lottery, I would purchase my own helicopter. Then I could just fly right over traffic. I would be everywhere in minutes. It would no longer be necessary to leave hours in advance for an every in the city.
Okay, maybe I would not actually buy my own helicopter but maybe just hire one. In a world with companies like Uber and DoorDash, being able to hire one to get me places sounds like a reasonable request.
According to chicago.suntimes.com,
"A company wants to offer commuter helicopter service in downtown Chicago as soon as this summer. Blade Urban Air Mobility and Vertiport Chicago are partnering on air taxi helicopters that will eventually carry travelers to places like O'Hare Airport and Lake Geneva. Passengers will be able to book flights using a smartphone application."
I love this idea. Would you try it?
See the Must-Drive Roads in Every State
Video: 96.7 The Eagle "Polar Plunge 2021" Video