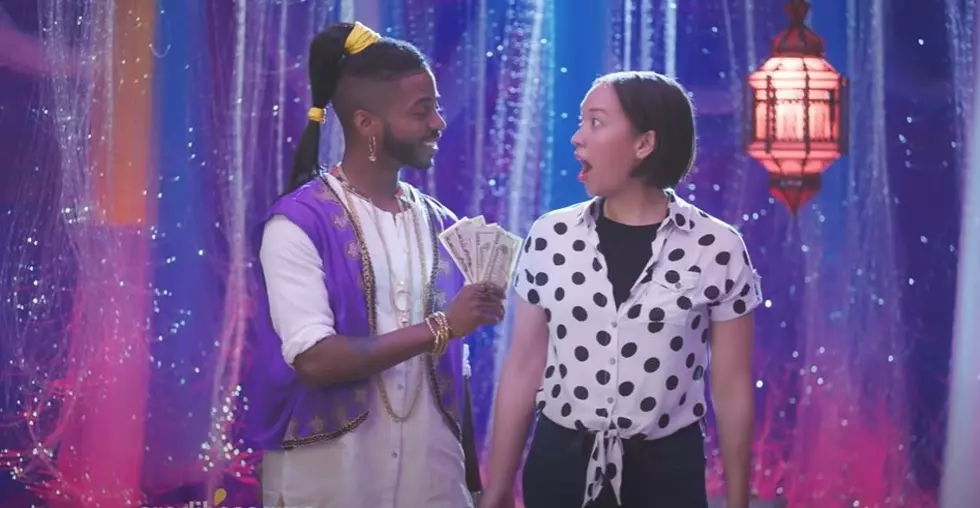 Did You Know This Rockford Native Stars In A Funny National Commercial?
Via Credit Sesame - Youtube
It's not every day you see a Rockford native on TV!  You've probably seen the commercial too and you just didn't know it.
Okay, I'm a super proud sister so I'm gonna be honest with you... the person I'm talking about today is my sister!  Yup, that's right.  After my sis (K) moved out of Rockford, Illinois a few years ago, they began acting to kickstart their career in the entertainment business.  That's a tough business to get into!
Featured on K's Instagram are some short clips of commercials they've done in the past and it's so funny to watch just knowing it's my sister on screen haha.
This was behind the scenes of a short film they acted in:
This one was for California Bank & Trust:
K has done an abundance of photoshoots for new product advertisements, voiceover work, and lots of commercials since moving out of Rockford.
There's so much opportunity living in a sunny state, wow.  I can't wait to see K star in a movie in a theater near me... hopefully soon *fingers crossed*!
If you're wondering what behind the scenes looks like on some sets, here ya go!  Sometimes you think it's extremely fancy, but in reality it's a ton of lights, backdrops, and long hours of posing for the cameraman.
After K started booking gigs like crazy, they landed a commercial you've PROBABLY seen while you're watching your favorite YouTube videos or watching TV.  I've seen this commercial so many times it's not even funny!  It catches me off guard every time.
Ever heard of Credit Sesame?  They're a credit and loan company.
Well, my sister starred in this Credit Sesame commercial featured all over the country! This video racked up over 2.5M views over the course of just 10 months.  That means it has played on over 2.5 million screens... OMG.
K is traveling the country for work now and doing what they love!  If you've been giving up hope on making your dreams come true, believe in yourself like K did.  It may take time and a lot of dedication, but your goals are ALWAYS achievable.  You just have to be patient and in time it will all work out!
25 Famous People From Rockford
25 Famous People You Didn't Know Were From Wisconsin
Check out this list of celebrities from the dairy state.