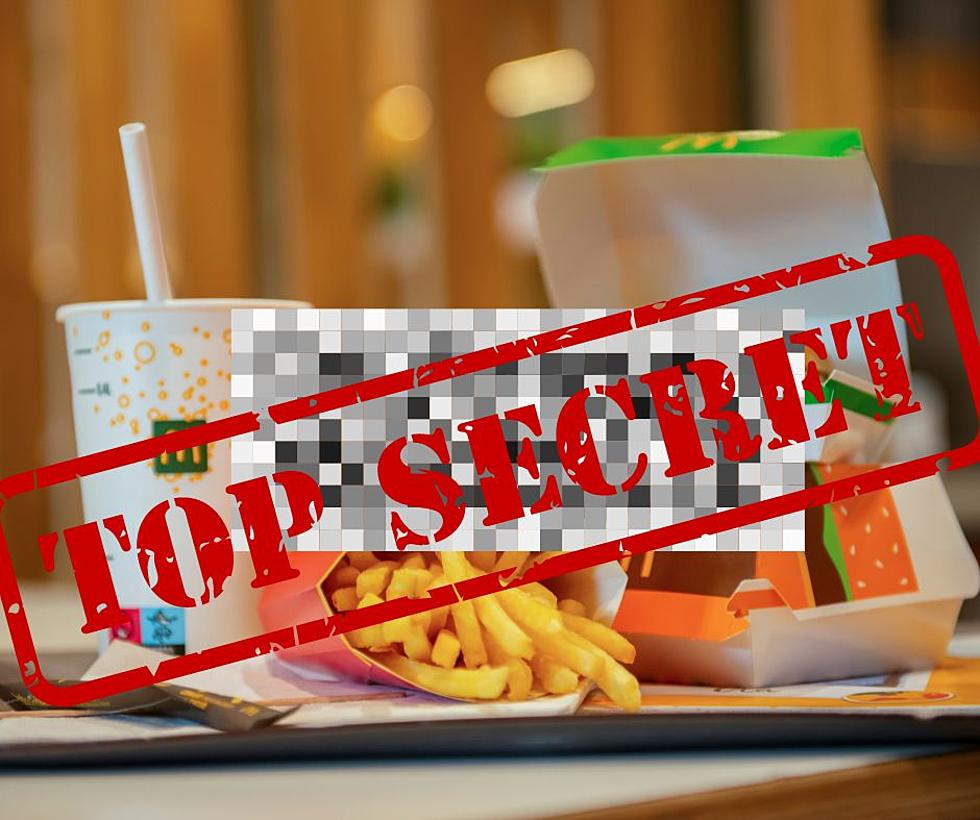 Can You Get McDonalds 'Secret Menu' Items in Rockford?
TSM Rockford
The "Top Secret" McDonalds menu, I've heard about this for years. Not only does it have some odd items on it, but some states even have ADDITIONAL secret menu items depending on when they stop serving breakfast. So what's up with the McDonalds Secret Menu in Rockford, can you order from it? SecretMenus
So before we dive to deep into the local availability of the McDonalds Secret Menu, let's take a look at some of the items that this menu has on it:
Big McChicken - With this one, you can pack either a Big Mac or a McDouble between chicken patties.
The Chicken McGriddle - (this apparently is down south) you get a warm, soft McDonalds biscuit drenched in delectable sausage gravy.
The Land, Sea, and Air Burger - Combine the meats of every element to form an epic but monstrous marvel of meat. 
The McKinley Mac - The McKinley Mac is all that the Big Mac is and more. Here's the deal... Instead of 1.6 oz patties, it has two quarter-pound patties
The Pie McFlurry - A slice of warm, soft, sweet pie is blended into the McFlurry ice cream, making the ultimate hot-cold combination of flavor.
Geez, those all sound pretty amazing haha! But the question is, can you get any of these items in Rockford?
Rockford (and Illinois) does qualify for the bonus secret menu item..."The Mc10:35." With breakfast being stopped at 10:30am in Rockford, there is this amazing secret item. Only available during the window between 10:30 and 11:00 am, this combines the best of both worlds, and menus, the Egg McMuffin and the McDouble. Together in one sandwich.
Here's your goal...Download the 96.7 The Eagle App, HERE go through the McDonalds drive thru, record a short video ordering one of these McDonalds "Secret Menu" items, and send it to us. If you get them to serve you a secret menu item, we will PRIZE you. Good luck!
You Cannot Visit Illinois Without Trying These 5 Iconic Foods
Welcome to Illinois. While you're here, we're going to make sure you eat well. Not just delicious food, but the most important foods our state offers.