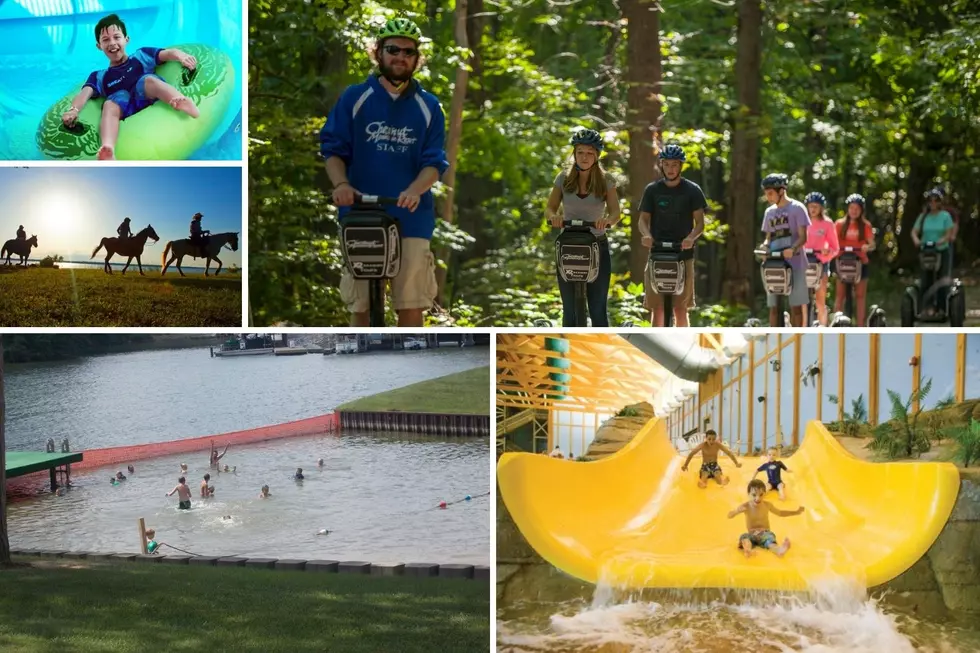 Five Illinois Resorts That Are Perfect For a Family Vacation
Chestnut Mountain Resort, Great Wolf Lodge, Anthony Acres Resort, Grand Bear Resort, Holiday Inn Club Vacations via Facebook, Canva
Have you planned your summer vacation(s) yet?
Do you have big extravagant vacation plans in mind or more of a quick, budget-friendly getaway?
Are you still completely lost on where to go and unwind this summer and have young kids that need entertaining too? I can help you with that!
Best Resorts in Illinois For Families
I have two young daughters, so planning a family vacation at a relaxing spa resort might not go over so well. Lucky for us, there are several family-friendly resorts in Illinois that still offer a whole lot of relaxation too!
[H/T Enjoy Illinois]
Five Illinois Resorts That Are Perfect For a Family Vacation
Eight of the Craziest Airbnb Homes in Illinois You Can Rent Today
This Nautical Illinois Airbnb Has Its Own Private Beach