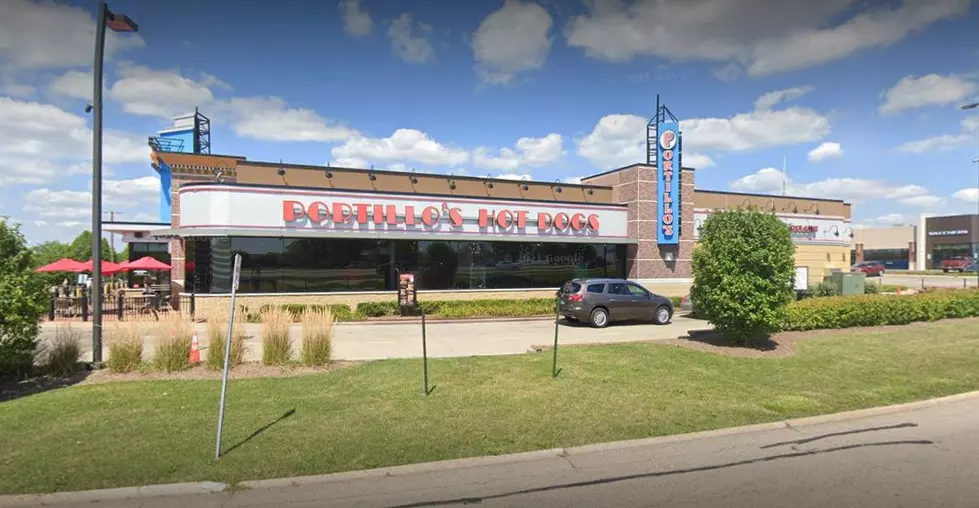 6 Best Illinois Portillo's Menu Items You Have To Try
Google Maps
Lately, I've been craving a lot of different types of food.  All of them happen to be cheese related.
I remember when Portillo's didn't even exist in my town of Rockford, Illinois.  I always drove all the way to Schaumburg to get my Italian beef fix and it was totally worth it.  Since then, Portillo's came to my city and it's honestly always busy when I drive by which makes me very happy!
Though, I always wonder one thing: what are people ordering the most in the drive through?  Well, I think I figured it out!
6 Best Illinois Portillo's Menu Items You Have To Try
Though everything is pretty much a must-have on the Portillo's menu, these are the top items you have to try if you want to order something different next time!
#1: CHOPPED SALAD - Tell me why a handful of friends have told me to get this?  Now I have to see how good it REALLY is.
#2: CHOCOLATE CAKE SHAKE - What did I tell ya? It's just that good!  An entire piece of cake inside a shake? Who knew this creation would be crushin' it on the menu!
#3: ITALIAN BEEF SANDWICH - Don't be ashamed in your dipping game, you know you wanna drown this beef sandwich in au jus.
#4: STRAWBERRY SHORTCAKE - If I don't get a chocolate cake shake, I always end up getting this.  It's FIRE!  Not hot, just actually delicious.
#5: HOT DOG - I always get 2 jumbo hot dogs with everything on them.  Don't even get me started, the relish they use is out of this WORLD!  It's soooo good.
#6: CHEESE FRIES - What's awesome about this side is the cheese ALWAYS comes separate.  So no need to worry if your fries will get soggy!  I've heard their cheese fries are one of the best in Illinois.
What do I usually order?  You didn't ask, but I'm gonna tell you.  I order two jumbo hot dogs with everything on them, a large cheese fry, and a chocolate cake shake to wash it allllll down.  Yup, the best combination!
40 Recommended Places for a Friday Night Fish Fry in Illinois
This list of recommended fish fry spots is long enough to go to a different place every week for almost an entire year.
You Can't Visit Wisconsin Without Trying These 5 Very Iconic Foods
These aren't just delicious foods, these are the foods that scream the great state of Wisconsin. Bring your appetite.