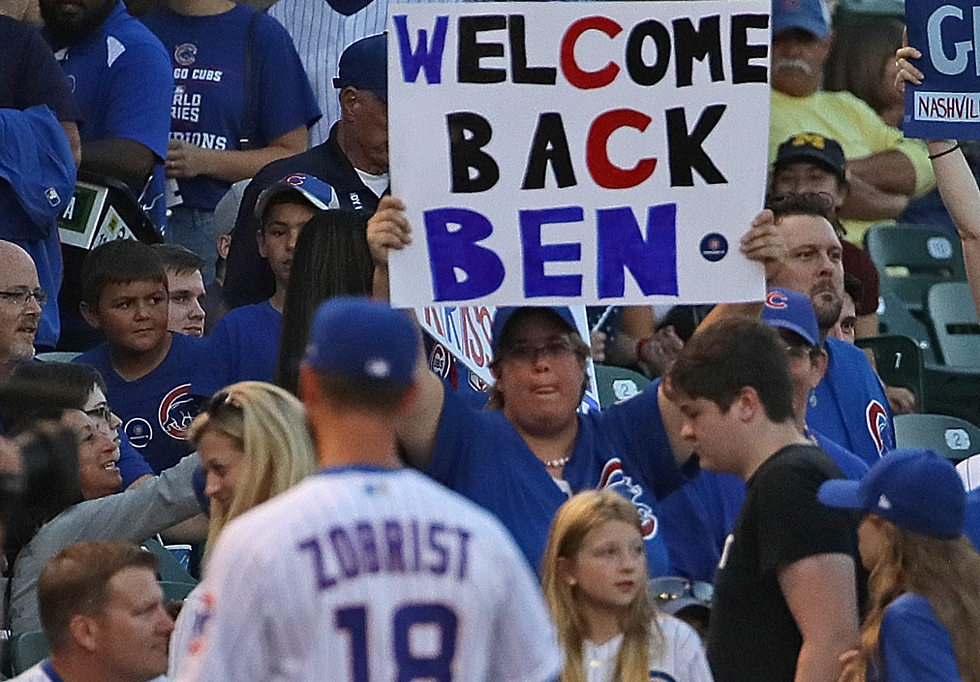 Ben Zobrist Returned to the Cubs & His Walk-Up Song is Still 'Bennie and the Jets'
Getty Images
Eyebrows were raised last night when Ben Zobrist returned to the field, but it's his walk-up music that has got everyone talking.
Zobrist and his wife Juliana are getting divorced. Zobrist took leave from the Cubs in May and said: "so I could keep my family together." He returned to the Cubs lineup last night and it felt like things haven't changed a bit since he left. I mean, his walk-up music was even the same.
Was it all just a terrible mistake? Is Zobrist really that awesome of a guy that he'd still use his wife's rendition as his walk-up music or is that is just one small unimportant detail that he didn't bother changing because who cares anyway?
In case you're wondering, while Zobrist was preparing to return to the Cubs he spent some time in the minor leagues. His walk-up song at that time was rumored to be Can't Stop by Red Hot Chili Peppers.
There's one other option why Zobrist is still using Bennie and the Jets as his walk-up, and this a stretch, but is there a chance they're trying to work it out?
So who knows, maybe it was just one night. We'll have to wait and see. The Cubs won't be back at Wrigley Field until Friday, September 13.